Weekly Round-up: 8 May 2022
PhillBrown
No extracurricular racing activities have been reported from NFCC Members this week but all the usual club activities took place and a few were out audax-ing and taking part in various events across the county.
Round three of three NFCC Ten series on Tuesday was another busy evening with the highest turnout yet this year of 23 riders – it was nice to see some names in the results and supporters on the roadside that have been absent for a little while. Visiting rider Jamie Witcher was once again the quickest rider of the night and NFCC's Natalie Green was the quickest of the women. A full report and results can be found here.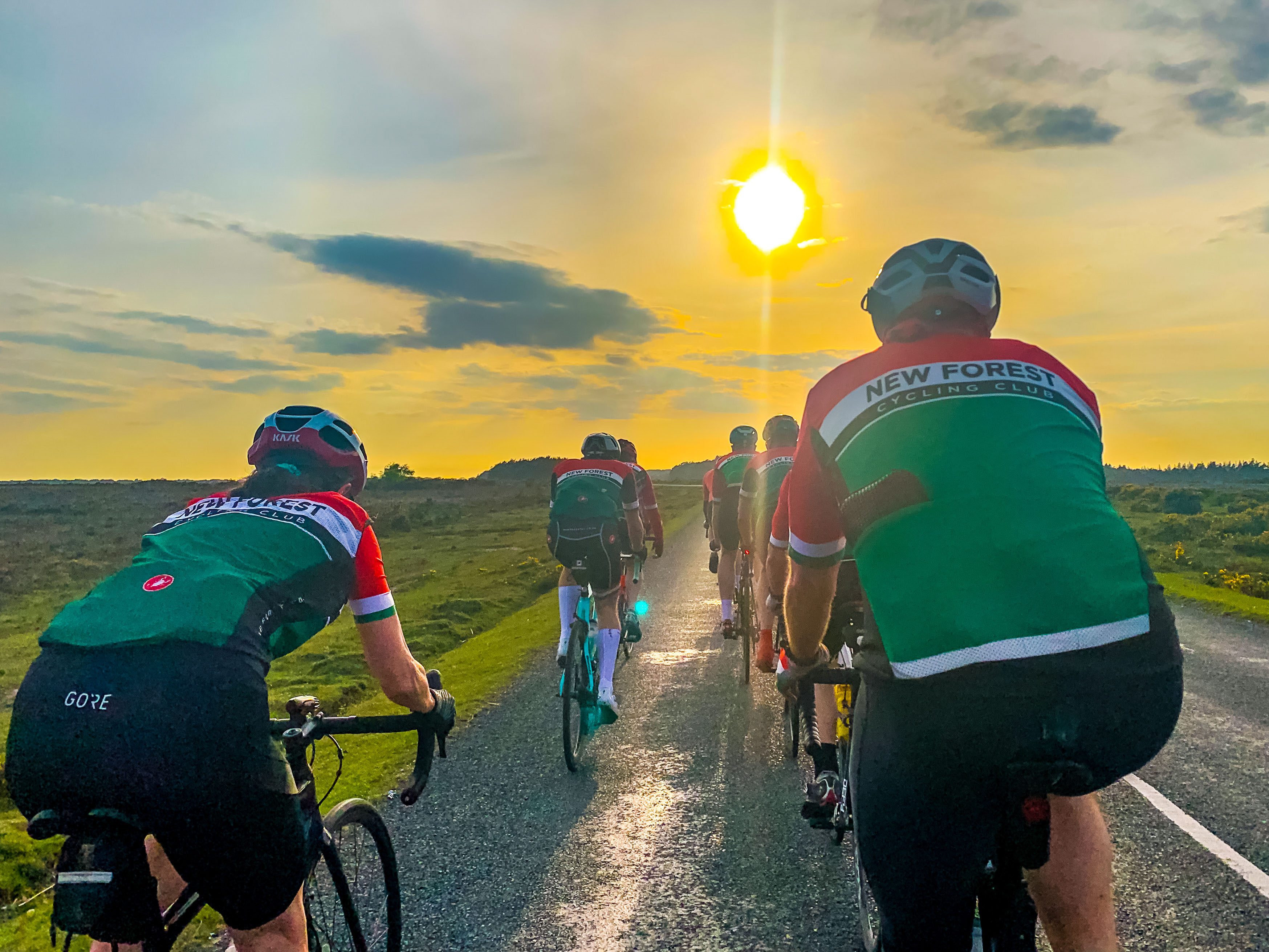 Thursday evening chain-gang returned to the out-and-back course from Roundhills Campsite at the later start time for May of 1845. Seems like everyone got the memo, other than Joe… The group grew to a maximum of 9 riders with a few late arrivals and others dropping in and out. Progress has clearly been made with both technique and fitness over the last few weeks, and it was great to see an increase in the abilities of everyone taking part. Don't forget that everyone is welcome to chain-gang sessions and it's a great way to advance not only your bike handling skills but your confidence in riding close to other riders in a group. Thursday 12th will be on the same course, meeting/departing from the entrance to Roundhills Campsite at 1845.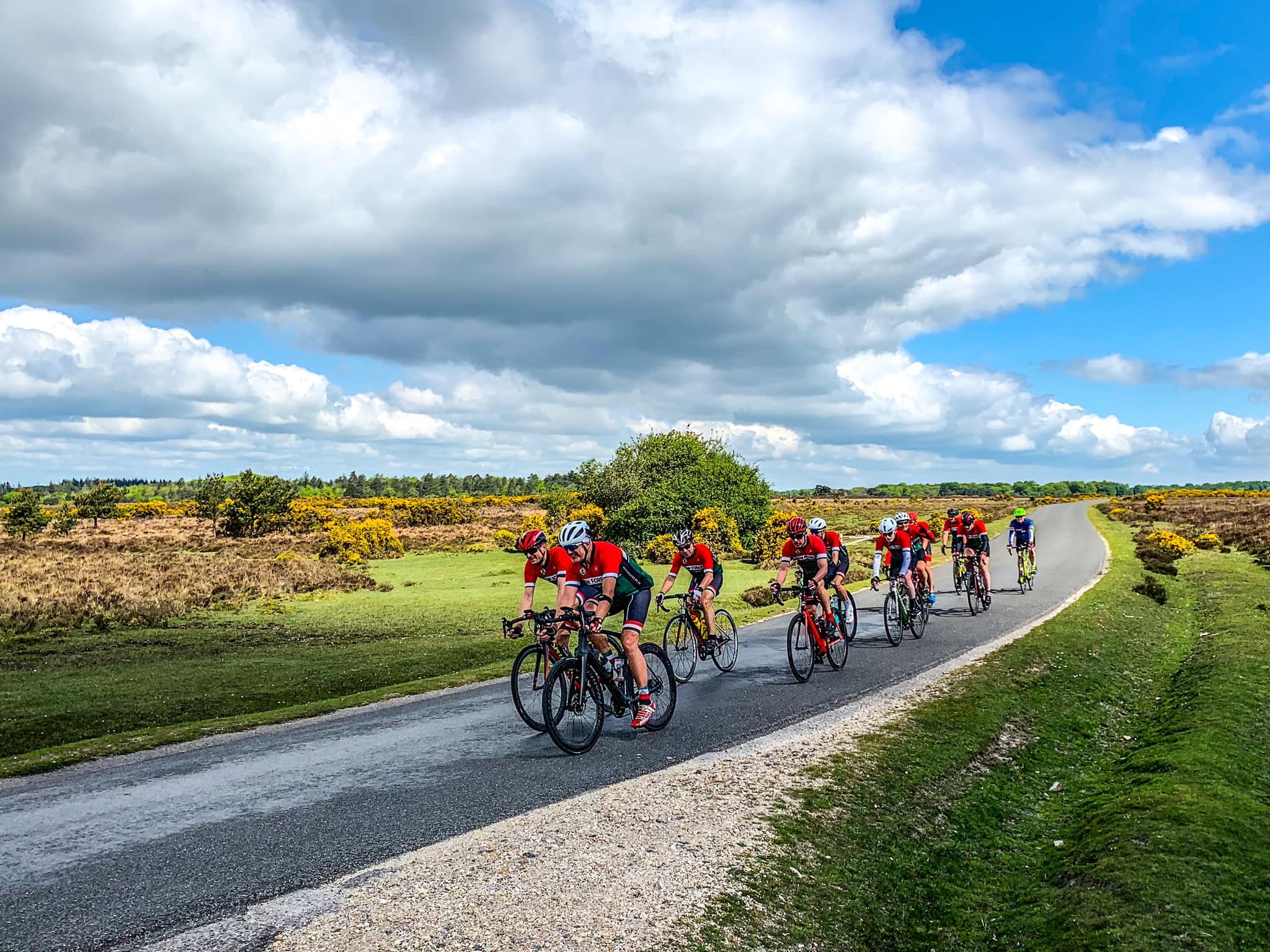 Barry's creative route planning was in full force for the Saturday Morning Club Ride – 115km of loop hilly goodness in the northern lanes of the New Forest with a mid-ride coffee stop at The Potting Shed in Hyde. 12 riders set out in a flexible group that split at certain points to prevent any problems with other road users as the forest seemed busier than usual with cyclists. A pair of horse riders shared their gratitude for the safe manor the group displayed when passing them near South Gorley – the riding at the weekend was a real credit to the Club. Matt Smith was particularly happy with the elevation:

Turned out lovely after a dull and slightly chilly start. Plenty of loops today, and felt like we found every single hill The New Forest has to offer too …more than once! Thankfully, Barry managed to sort out the wind direction today so it was in our favour when we needed it!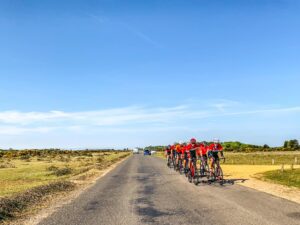 Phil Sunday Harris took his usual peloton out for an adventure the following day:

This week's Sunday club ride took place in actual sunshine, more shocking is that at times it was actually warm. It was great to have such a mixture of prospective, new, old and ancient Members on the 60K jaunt out to the far northern wastelands of Nomansland and beyond. We decided to go out as a single group of 12 as the roads were quiet and kept particularly disciplined lines for most of the route, evidenced by Phill Brown's photo of the group as he passed. Well done to all concerned. After the Saturday hill-fest, it may have been a mistake to add Pipers Wait to the route as at least two of the riders barely made it up. Stuart (who needs gears?) Grace didn't seem particularly grateful for its inclusion either.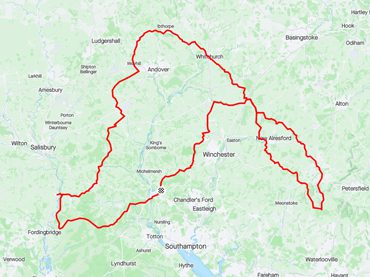 A pair of NFCC Members also completed the 200km Grand National Park2Park Audax:

On Sunday Bill and Stuart joined an 8 person peloton to complete the 200km Grand National Park2Park Audax. Starting at Woodley, near Romsey, the route twisted, turned, ascended, and descended the quiet country roads of the South Downs and New Forest National Parks. The ride took the duo on mainly unfamiliar roads through charming villages such as Wonston, East Meon, Clanville and Whiteparish. The organisers, Southampton CTC, ensured all riders were amply fed with start and end feed stations, as well as two others on route. Stuart and Bill would recommend this Audax to anyone looking to find a new patch to ride, that is not too far away.
Regular long-distance rider Neil Stevenson was out and about at the weekend – taking the long way home from the Saturday Club Ride, clocking 166km before taking on the Hampshire Hilly Hundred the following day for another 164km. Neil commented:

Lovely route. Punishing gradients towards the end. Took it a bit easy to the first feed stop and finished quite strong.

Chapeau Neil – that was one hilly 300km weekend!
If you find yourself out and about representing NFCC, don't forget to jot down a few words, snap a few photos and send them over to press@newforestcc.co.uk if you find yourself out representing the Club.