Mountain Biking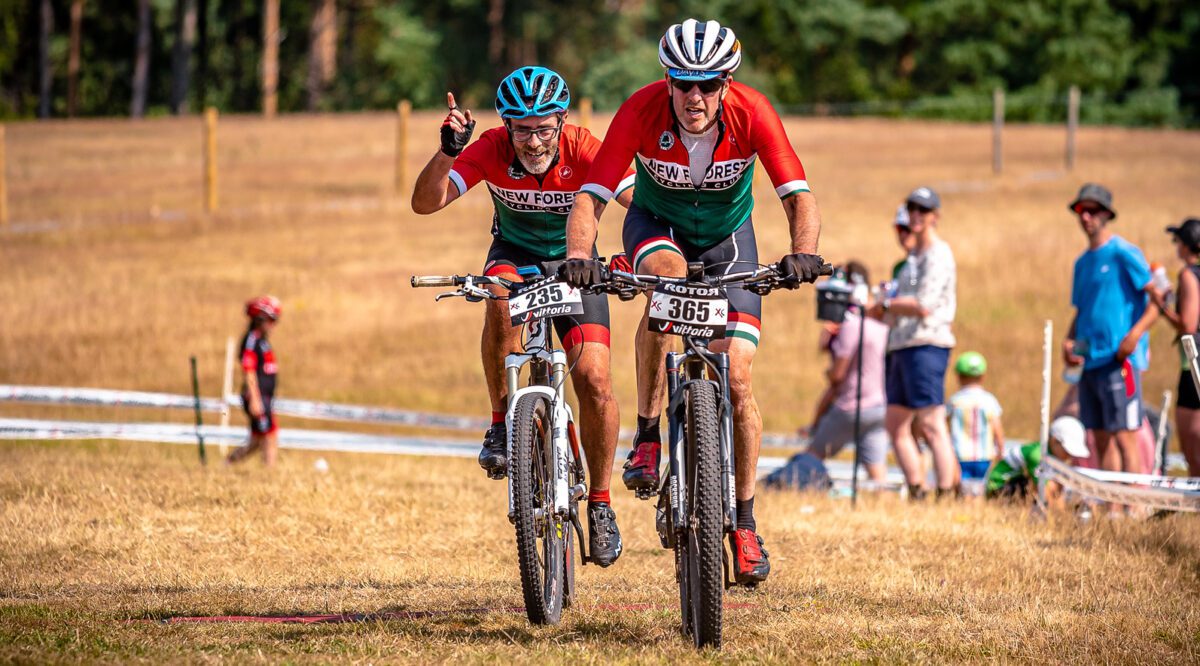 New Forest Cycling Club have a number of Members who take part in various form of Mountain Bike Racing and achieve frequent success in the regional racing leagues.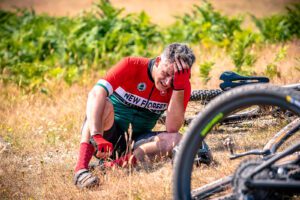 Predominantly, Members take part in cross-country style races in the Southern and Central XC Leagues. Races usually last around an hour and a half and consist of technical laps of dedicated venues around the region and despite the look on Graham's face, he assures us it's good fun.
As well as over 100 miles of car free waymarked trails in the New Forest, there's a number of dedicated local off-road cycling venues for riders to train and hone their skills – Moors Valley Country Park has extensive trails and a 'blue' cross country route and a series of unclassified trails and jumps at Watchmoor Bike Park. Avon Tyrrel Activity Centre near Bransgore has a more technical 'red' route along with a pump-track and north-shore style training zone. Southampton Bike Park host a number of events throughout the season with fourcross and mountain bike tracks, a pop-up cyclocross track for regional and national races and a series of dirt jumps.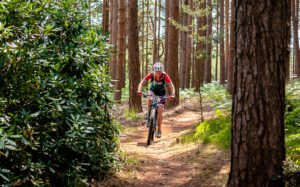 The Club hosts occasional social off road rides in the New Forest during the summer to encourage riders to get out on their mountain bikes – keep an eye on the events calendar to find out when the next races and social rides are being hosted.
NFCC's off-road point of contact is Catherine Pascoe for any questions – email offroad@newforestcc.co.uk