Cyclocross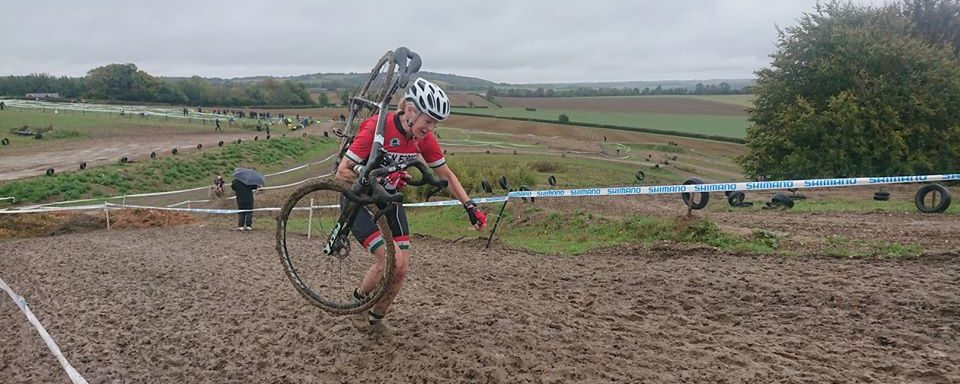 Our late president Roger Bacon was a keen cyclocross rider in his younger years and in the 1980s he organised club cyclocross races at Longslade Bottom near Sway in the New Forest. By the 1990s the races had moved to Gaddens Close Farm at Crow near Ringwood where there were acres of woods and fields to create a very tough course which gained notoriety within the Wessex Cyclocross League. Nicole Cooke used to ride the Crow events as a teenager when she visited her grandparents in the Christmas holidays.
The New Forest CC stopped organising events for several years, but Crow once again became the venue for New Forest Cycling Club cyclocross races in January 2019. The races are organised with the help of local clubs Bournemouth Arrow CC, Bournemouth Jubilee Wheelers and Poole Wheelers and are, once again, a counting race in the Wessex Cyclocross League.
The Wessex Cyclocross League is one of the many cyclocross leagues in the UK. The area covered by Wessex includes Hampshire, Berkshire, Oxfordshire and Wiltshire and races are organised by cycling clubs within this area. The Wessex Cyclocross League racing season starts in mid-September and finishes at the end of January. The Wessex Cyclocross League webpage can be found here:
http://www.wessexcyclocross.co.uk/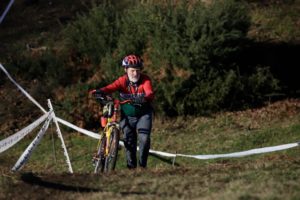 The New Forest CC is affiliated to the Wessex Cyclocross League, which means that club riders will automatically be awarded points for their finishing position in each race, culminating in a final league position at the end of the season.
Cyclocross races are open to all ages and abilities and riders do not need to belong to a cycling club to take part. The event calendar can be found on the British Cycling website and races should be entered in advance online, with closing dates usually five to six days before race day. Some events can be entered on the day, but please check event information first.
https://www.britishcycling.org.uk/cyclocross
Race day starts with the children's races and usually follows the order listed below. There are races for both male and female riders for Under 8s, Under 10s, Under 12s, Under 14s and Under 16s, Junior Men (16-18 years old), Veteran Men (40-49), Women (16 years upwards), Veteran Men (50+), Senior Men (18-39), . Riders do not need to have a cyclocross bike to take part, as mountain bikes and gravel bikes are permitted.
NFCC's cyclocross point of contact is Catherine Pascoe for any questions – email offroad@newforestcc.co.uk