Weekly Round-up: 24 April 2022
PhillBrown
As the weeks finally start to feel like they are slowly rolling into summer, the familiar feeling of the usual Club activities has resumed in earnest.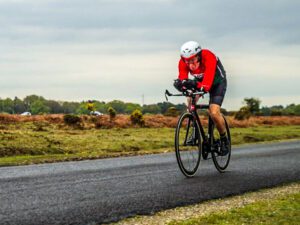 10 Series Time Trial: P182/10 – 19th April
The second round of the NFCC 10 series saw riders take on the sporting P182/10 course: known for being 2 miles downhill from the start and eight miles back up to the finish! a full report can be found here.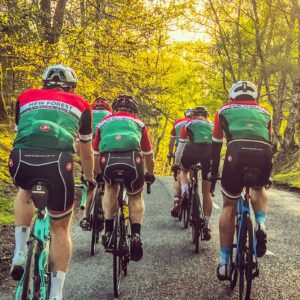 Thursday Night Chain Gang – 21st April
With the re-opening of the A35 we were able to use our traditional course for the chain gang for the first time this year. Eight riders started, so numbers increasing by one each week so far. The first leg of the ride to the A35 was steady as usual. The second leg to Burley increased the pace and the group split and a second group formed. That was short-lived as at Burley Barry snapped his chain and Natalie punctured. The fast guys headed back to Brock via a headwind which was unusual for this course.
Next week, the 28th we'll revert to the Roundhill to Hatchet Pond course and see which one riders prefer or if we'll alternate to suit different riders.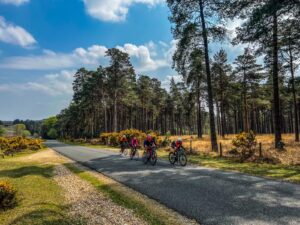 Club Ride – Saturday 23rd April
A bumper turnout of 23 riders this week for a 120Km loop around the forest. We headed out via Sway Road and through Pilley for a loop around East End. Then through Beaulieu and around Lepe.
Unfortunately, on the way back Chris Sanders had a catastrophic failure of his front wheel and was ejected from his bike and sustained some nasty injuries just as he was getting form back from an earlier crash – get well soon Chris and hope to see you make a speedy recovery. Kudos to the group who managed to make the site of the incident safe and get Chris speedy help. Thanks also to Tony for the Emergency First Aid at Work training which equipped riders with the knowledge to manage such situations.
The rides then met up in Minstead for coffee where the shop volunteers had to deal with twenty customers arriving in two groups.
Then the rides re-started back through Emery Down, Bolderwood and Poulner battling some very harsh winds. Finally returning via Braggers Lane, Burley and Wilverley. We'd not ridden these roads for a while due to the roadworks so it was nice to be able to use them again. The windy conditions made for a very hard ride and also were not from the usual direction so definitely a hard day out.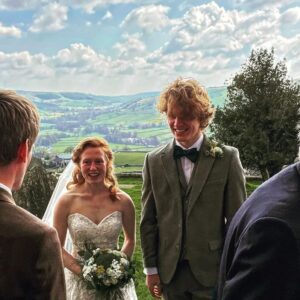 Congratulations to Mr & Mrs Shepherd
Club Members and NFCC's honourable Racing Secretary Joe Shepherd & Emma Clayton skipped the Saturday Club Ride for a weekend in the Yorkshire Dales – no ordinary weekend though, they happily tied the knot before escaping for a two-wheeled honeymoon in the Peak District. Many congratulations from us all and we'd all like to wish Emma the best of luck for putting up with Joe's bicycle-collecting habit 'til death do us part!
Sunday Club Ride – 24th April
A surprisingly small number of riders turned out this Sunday. Maybe this is an indication of the popularity of Phil H as he was away this week and maybe riders only turn out to see him. Nine riders took to the start, joined by two new riders Sanjai and Alberto, a warm welcome to both and hope to see you both again soon.
Sunday was another battle against the wind, especially across the airfield at Ocknells Plai,n which was very hard work – thanks to all those that took turns on the front there. The ride went onto Furzey before turning round and a welcome tailwind on the return leg. Coffee was taken in Brock by some of the riders before dispersing.
Don't forget to jot down a few words, snap a few photos and send them over to press@newforestcc.co.uk if you find yourself out representing the Club.