Weekly Round-up: 13 Aug 2023
PhillBrown
All the latest news, events, and results from NFCC Members from this week's two-wheeled adventures…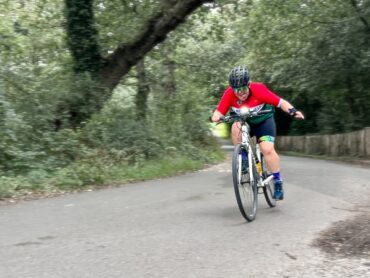 NFCC Ten series Rd. 10
The final TT in the club evening calendar on P163/10 saw Bev Hards and James Noah clocking the fastest women's and men's times on the night before a social gathering at the Walhampton Arms. Find out more by CLICKING HERE.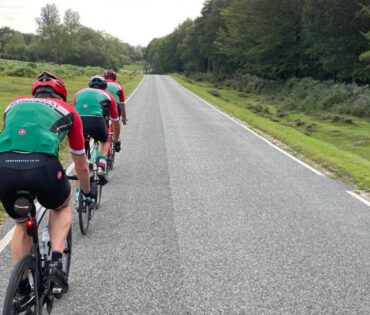 Thursday evening Chain Gang
Thursday nights Chaingang has been a little light in the numbers department this year but high on quality. This weeks quartet Phil H, James N, Joe Oatley and Mark C settled down into a manageable but testing pace from the off. The group took 60-90 second turns at the front slowly building up pace before 'giving it the beans' over the final 10K and finishing with pretty respectable times all round. Most remarkable aspect of the night was that in the first time I can ever remember on Chaingang p,it was so smooth that no one changed position in the group during the whole ride.
Note to all chain gangers; for August the start time moves to 1845.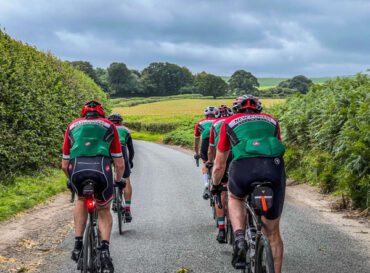 Saturday Club Ride
As Barry was naïve enough to believe the weather forecast 48 hours before planning this week's club ride, he elected to take the group on a 140Km ride to Shaftsbury. This enabled the riders to enjoy the wind and rain in three different counties on the same day. The ride had been planned to avoid the climbs of Zig Zag Hill or Bowerchalke and having Smithy moan about them. Then, after this act of kindness he doesn't ride this week! The route instead went up Win Green which was no more pleasant to those that find climbing a challenge. The ride started well; fifteen riders left Brockenhurst in two groups. But after about 45 minutes in was time to don the rain jackets. All went well and after a couple of hours all reconvened for the always excellent coffee and cake at the Broad Chalke Community Shop. However, we didn't miss Smithy at the shop as Phil Harris did a very passable impression of him by taking a toilet break after the coffee stop and keeping everyone waiting for him. So, Phil takes his turn in the barrel this week.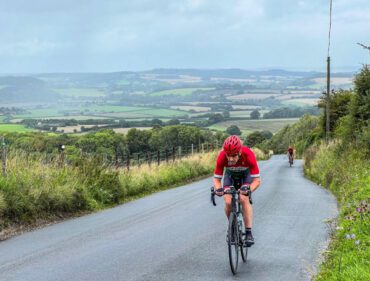 The rides then continued into a challenging headwind along the Chalke Valley before the Win Green climb. Both rides continued as planned until reaching the village of Farnham and a Road Closed sign. Group one took the gamble and thought there would be enough room for bikes to pass and ran into a bunch of angry yokels locals and a troupe of Morris Dancers. Luckily everyone was wearing the new club kit and not the old "Garden Gnome" kit otherwise they may have been given some bells and asked to do a Morris Dance! Group Two, generally being older and wiser had previously noted a sign that said Farnham Street Fair and decided on a diversion which probably saved them from being Tarred and Feathered by the aforementioned villagers. This proved to be a wise decision. The rides continued back to Brockenhurst with riders peeling off when close to home but a good number rounded up to 100 miles plus on a wet and windy day so kudos to all.
Sunday Club Ride
On Sundays club ride, seemed like no one really fancied a faster ride so we started as one group of 12. The initial third of the route was ridden at a fast but conversational pace aided by a luxurious tailwind. Hubris, however is a dangerous enemy and as we turned left at Ipley Cross into a blustery headwind, legs started to turn to jelly and pride started to take a series of Pratt-falls. A couple of riders became detached or in Alex's case never really caught up after joining the ride late. Those at the front started to remember dental appointments that they'd rather have been at. As, theoretically, this was a no-drop ride, ride leader PhilH stopped to wait for stragglers at Beaulieu ( As the rest of the group powered on into the distance) but soon realised that it was himself who was 'the weakest link' and had to hang on until Brockenhurst where he took the short-cut of shame up the hill to the cafe for pre-club barbecue tiffins.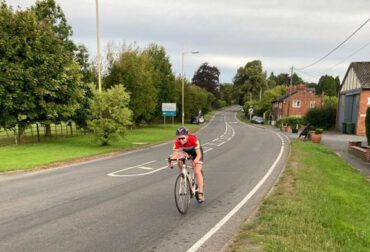 National 12hr Time Trial
A new generation of time trial riders are slowly making their way through the NFCC ranks and Sien van der Plank has been a name featuring at the top of leaderboards all season. This weekend, that name was also added to the of all-time club records with an outstanding performance at the National 12-hour Time Trial Championships. Officially covering a distance of 229.50 miles, Catherine Pascoe's recored of 219.299 miles that's stood since 1998 has finally been broken. Congratulations Sien, a hugely impressive ride.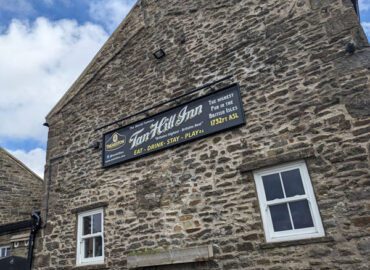 Tan Hill Audax
Making the most of being out of the area, Reece Dawson completed the Tan Hill Audax which included a visit to the highest pub in the British Isles. The relentlessly hilly 200km route presented no less than 4000m of elevation leaving Reece describing it as "The hardest ride ever" – Chapeau Reece.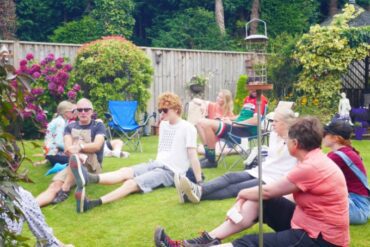 NFCC Club Summer BBQ
A huge thanks to NFCC's Lucy Greehy and Phil Grant for hosting the NFCC Summer BBQ this weekend – and to Phil's parents for the use of their garden as the venue. It was great to see member's out of lycra, relaxing, and enjoying a dry afternoon in the Great British summer.
Get Involved:
If you find yourself out and about representing NFCC, don't forget to jot down a few words, snap a few photos and send them over to press@newforestcc.co.uk.