NFCC takes on the Fred Whitton Challenge
PhillBrown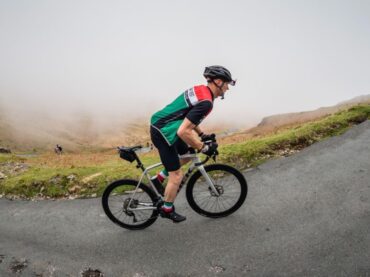 NFCC's very own Jay Tarrant has enjoyed ticking off some big rides, bucket list events and even getting stuck in to a spot of racing this year and his latest adventure has left us all in awe; the Fred Whitton Challenge. 112 miles and over 14,000ft of climbing (180km/3,150m).
My morning started with a short drive to the event with what I thought was an early start at 6.15am, only to see a procession of hundreds of cyclists that had already started the event going the other way!
Having got myself sorted, managed to set off at 7.30am solo, then remembered someone in the clubs advice regarding starting with a strong group to get a free tow so as soon as a group caught me, I jumped on the back quickly.
As expected, the first climb (Kirkstone Pass) being the biggest of the day, although not the steepest, split everyone apart and this is when I got chatting with another rider who I would end up riding about 90% of the event with. We soon worked out that we had met each other before, this being at the start where we were actually parked next to each other, to top it, his name also being Jay!
The climbs then came thick and fast and the 'two J's' managed to find some good wheels to work with on the relative flats between the climbs which felt really fast as we seemed to pass hundreds of other riders.
Roughly 85 miles in I decided a toilet break, a stretch of the legs as well as some refuelling was needed for the final push which included the infamous Hardknott and Wrynose passes, this is where my new found riding buddy and I split as he continued on.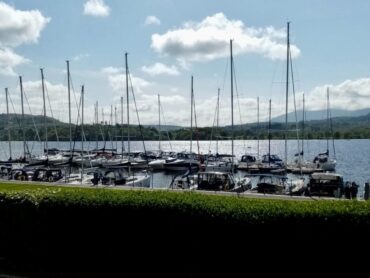 I managed to drag myself up and over Hardknott (2 minutes slower than the previous days reconnaissance ride) quickly followed by Wrynose which left the final short climb of the day and then about 10 miles of rolling flats back to the start where 'Fenton' was released for a sprint finish!!!
In summary, a fantastic day out on the bike. The weather was near on perfect ( first ride of the year in shorts and short sleeves ) the landscape and scenery is absolutely breathtakingly beautiful ( wish now I had taken more photos). The crowd support was like nothing I have ever experienced before from the Marshalls shouting encouragement as you pass them, crowds of people cheering and ringing bells etc on every climb to the locals stood on their doorstep or in their front gardens clapping as I went by.
Highly recommend!