Weekly Round-up: 10 Sep 23
PhillBrown
All the latest news, events, and results from NFCC Members from this week's two-wheeled adventures…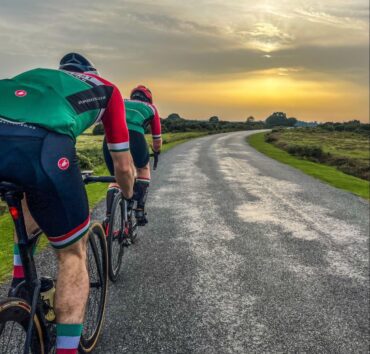 Thursday evening Chain Gang
Just a three-up TTT this week for the Chain Gain training session – Note to all chain gangers; for September the start time moves to 1830.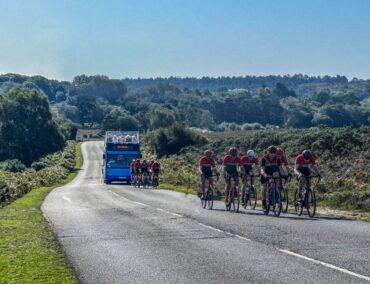 Saturday Club Ride
This week's club ride was a 130Km ride largely within the forest. Around 18 riders made the start and efforts were made to get into the usual 2 groups. This is usually based along splitting the groups putting the faster riders into group 1 and the grown-ups into group 2. What followed was a litany of feeble excuses as to why riders did not want to ride in group 1. A selection of these were dodgy hamstring, bad back, raced last weekend (some of these don't count as they were triathlons see Velominati rule #42), racing tomorrow, dog ate my homework. So, without any fashion faux pas to report, no dodgy sockage, no mechanical ineptitude the answer to "who's in the barrel" this week is everyone that proffered a pathetic excuse as to why they couldn't ride in group 1 this week. So, this week we will need a bigger barrel! The ride duly departed as groups 2a and group 2b with a plan to meet halfway at Dan Tanners farm shop for coffee. Extra water stops were planned due to the very hot weather. All went to plan and both groups met at the first water stop and the scheduled coffee stop.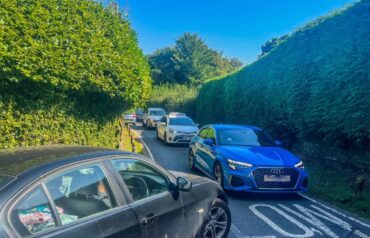 After the coffee stop the ride crossed the A31 at Crow and we noticed that the road was stationary in both directions. After Poulner the road to Moyles court was completely gridlocked with vehicle prat nav's directing drivers through the forest to avoid the A31. These narrow roads with few passing points could not cope with diverted traffic from both directions so Carmageddon ensued! After reaching Moyles court we made a bad decision to continue on the planned route and found that the gridlock continued past Red Shoot and High Corner and was likely to be like that for a few hours yet. We had to weave in and out of the stationary traffic and some very hot and frustrated motorists. Once we reached Milkham a few riders had had enough and peeled off and a hardy few continued along the planned route without further issue. Luckily the rest of the route did not have too much diverted traffic to cope with. Thanks to Neil V for the extra water stop in Bartley which was appreciated by all.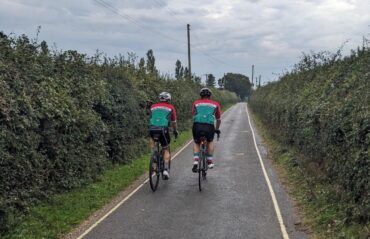 Soggy Sunday Club Ride
The forecast was for a continuation of the glorious sunny weather and so it was that 11 riders set out into a steady drizzle on this weeks Sunday club ride. The first group held a steady pace as a a 4-up whilst the second generally speaking , except for Jane's occasional and inexplicable infusions of speed and power, coasted around at a more conservative, conversational speed. During a short mid-route break John J confided that following a recent sickness he had become 'just like Evenpoel', a boast that wasn't taken too seriously until he started time trialling the group home from Hatchett pond and everyone tried to hang on to his wheel.
The group just made the coffee stop before the heavens really opened but sadly it didn't stop before we were forced to leave the safety of the cafe and make our ways home, bedraggled and cursing the bbc weather forecast.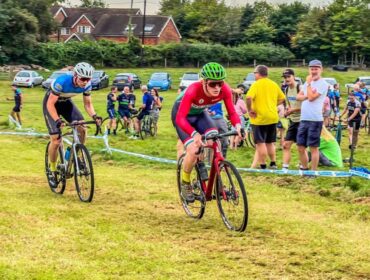 Wessex CX League 2023/24: Rd.2 Romsey
The second round of Wessex league racing took the biggest NFCC contigent yet to the New Forest Care Outdoor Learning Centre, the scene of the summer cx races in June. Find out more by CLICKING HERE.
Get Involved:
If you find yourself out and about representing NFCC, don't forget to jot down a few words, snap a few photos and send them over to press@newforestcc.co.uk.