Weekly Round-up: 5 June 2022
PhillBrown
With a Royal four day weekend on the cards, it was another excellent week for NFCC Members out on the roads and in the woods too…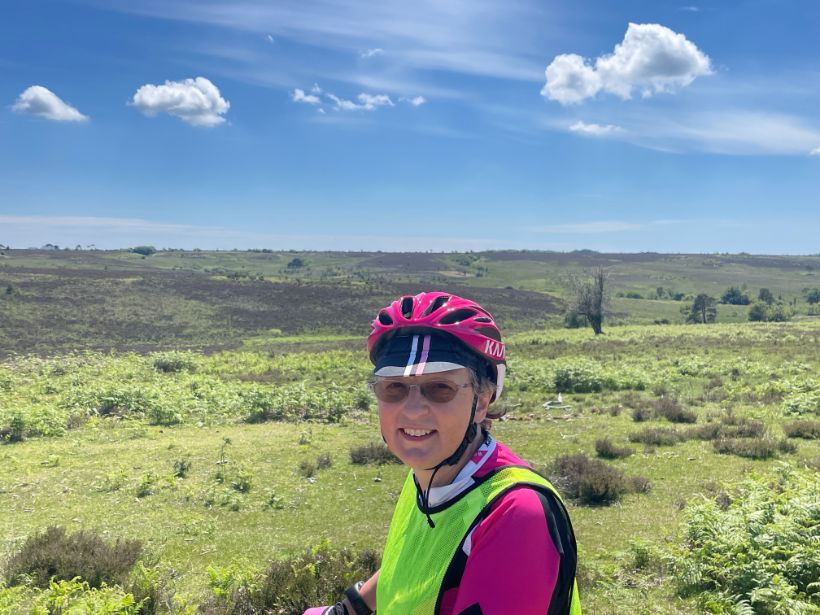 Heavy Metal Truants Charity Ride
As reported last week, NFCC Club Members Edd Pooley and Julie Wootton are riding their bikes and raising funds as part of the Heavy Metal Truants Charity Ride in aid of Teenage Cancer Trust, Childline, Nordoff Robbins and Save the Children. According to Strava, Edd covered a mammoth 677km/420miles last week and Julie has just over 50 miles left of her challenge to go – keep up to date with her progress by CLICKING HERE.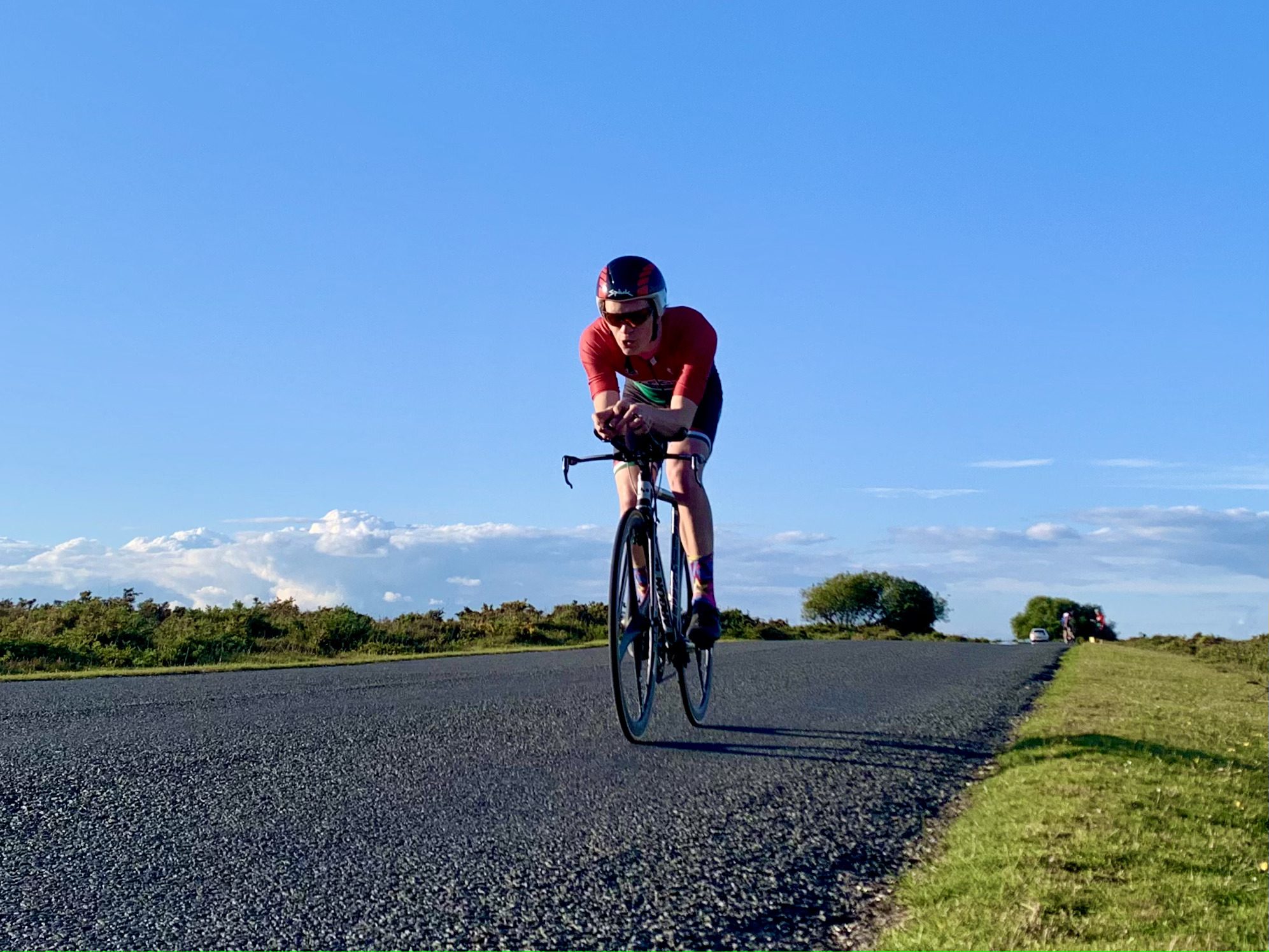 Tuesday Night Time Trial
Tuesday night's Time Trial on the P163/10 near Lymington drew a crowd of 16 strong riders for a lap of the Norley Wood circuit – a full report, results and image gallery can be found by CLICKING HERE

As always with Club TTs, the events simply couldn't happen without the help and support of the Members that volunteer their time to help with the organisation and running on the night – contact press@newforestcc.co.uk if you have an hour or two to spare on a Tuesday evening and want to get involved.
Thursday Night Chain Gang – 2nd June
Just five riders this week for the chain gang. Riders had to cope with a block headwind on the Roundhill to Hatchet Pond legs and a glorious tailwind in the other direction. We tried rotating the group in both directions but the wind was so head on it made no difference.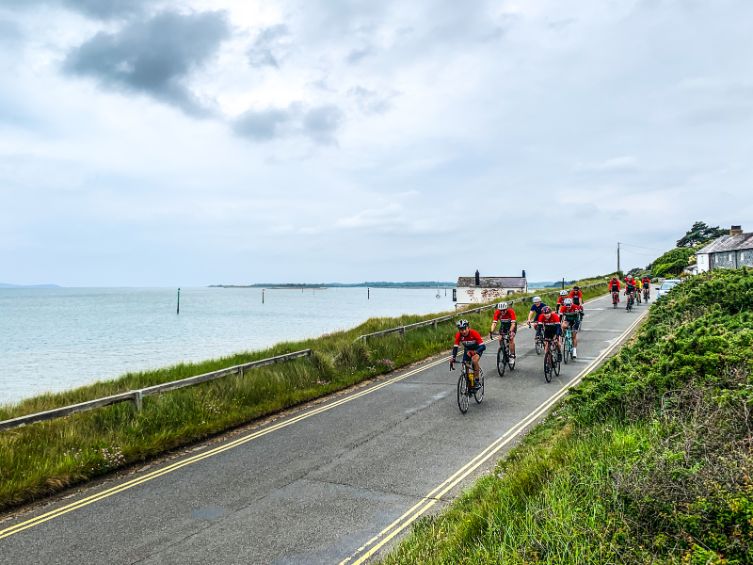 Saturday Club Ride – Saturday 4th June
Good turnout for the club ride this week. Ride headed out for some loops of the roads that are usually quieter on bank holiday weekends around East End, Lepe and Calshot. After a coffee stop in Beaulieu the ride then headed to the north to take in a few more hills. The ride ended with a very fast through and off section across Ocknell's Plain with everyone making the most of a glorious tailwind. Average speed was around 30Kmh so quite brisk. Ride was 110Km and a good number of club riders rounded it up to a 100 miler.

On Saturday evening, we had a member of public contact the Club with positive feedback for the way riders were conducting themselves on the road:
Thanks for being very professional riders around Beaulieu today you kindly waved me past in my van when it was safe to do so. Thank-you for being so courtesy to vehicles very kind of you … I know others give you a hard time … thanks again.
Kudos to everyone out in the group – keep up the good work.
Sunday Club Ride – 3rd June
A group of riders headed out around Lepe and East End for a two hour ride followed by coffee in Setley Ridge. The Sunday ride is a no drop ride but this weeks was the fastest ever on a Sunday so kudos to those who had a personal best average speed this week.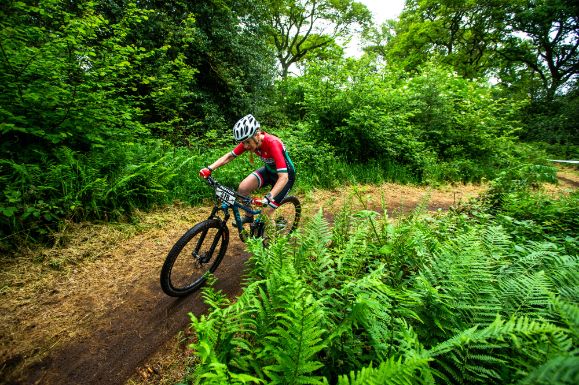 Southern XC MTB: Folly Farm
While most of the club were keeping their bikes clean, Catherine Pascoe tried her hardest to get her's dirty at round 3 of the Southern XC MTB Series at Folly Farm between Basingstoke and Newbury.
It was also the Southern Championships. The course was mainly in woodland, with the addition of some long climbs on grassy tracks linking the technical wooded sections. Overnight rain had made the ground slippery in many places and I felt like Bambi on ice when I rode a practice lap. However, the drizzle eased about an hour before my race and most of the course was already drying out, while the wetter sections were developing good ruts to follow. In the race my rear wheel slid out a few times, but never badly enough to worry me. I have a slow start so was right off the back as we went into the woods off the starting track, but quickly caught up as the course became more technical. I passed a handful of women in the first half of the first lap, and was then picking off people every now and then. The women's races start at 2 minute intervals for each category, with the Grand and Super Vets starting last, so it's good to catch up with women who started so far ahead of me – and are younger! I finished in 4th place in the Grand Veterans category (there were only 5 of us out of an original entry of 9) beating the woman I usually do battle with. Isla Rowntree won; a rider who is in my age category but totally out of my league! I finished 2nd in the Southern Championships as two of the women ahead of me in the race were from outside the area and didn't qualify.
If you find yourself out and about representing NFCC, don't forget to jot down a few words, snap a few photos and send them over to press@newforestcc.co.uk.