Weekly Round-up: 17 Sep 23
PhillBrown
All the latest news, events, and results from NFCC Members from this week's two-wheeled adventures…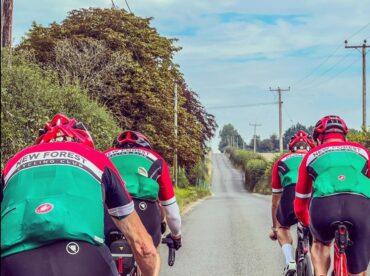 Saturday Club Ride
This week's club ride was a shorter than average 114Km to the north taking us out of the forest. There were some mass participation events in the forest at the weekend, so the routes were planned to keep us out of their way as much as possible. Eighteen riders started and the group was split into the usual two pelotons. We were also joined by Fred Booker from Berkshire Tri Squad making one of his regular visits to the forest. Plan was to meet at the halfway point for coffee at the Community Café in Broad Chalke. With no crimes to cycling dress codes, mechanical ineptitude or acts of incompetence seen or reported there is nobody to put in the barrel this week.
Sunday Club Ride
The forecast thunder and lightning for Sunday late morning meant the Sunday ride was cancelled, probably wise at the time, but the forecast improved so Budge decided to go out anyway. Late leaving home, he met John and Pete G coming up Bolderwood and tehy followed the route anyway, with a pleasant detour led by JJ round Minstead. The trio stayed dry until Roundhills and the heavens opened properly while they enjoyed coffee at Setley Ridge. A wet ride home followed but it was enjoyable all the same.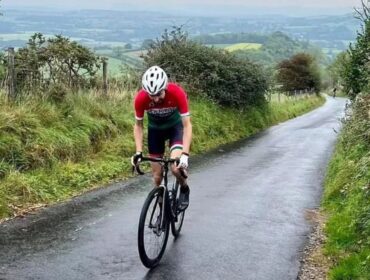 GDW Bulbarrow HC
NFCC's Rich Ward headed out to the Gillingham & District Wheelers Cycle Club Bulbarrow Double Hill Climb on Sunday. He wrote after the event "Honestly think I might have quit if I hadn't spotted the camera. The cowbell and cries of "Go on New Forest" helped too. My first ever competitive hillclimb (which was actually a double ascent of the fearsome Bulbarrow Hill) and this was the exact spot on the rampas inhumanas of the Woolland ascent that I started to get the taste of blood in my mouth, lungs and legs screaming for mercy. Gave it everything over the two runs, pushing out around 4.6W/kg for over 18 minutes, and finished 9th overall.
Get Involved:
If you find yourself out and about representing NFCC, don't forget to jot down a few words, snap a few photos and send them over to press@newforestcc.co.uk.