Weekly Round-up: 23 Apr 2023
PhillBrown
All the latest news, events, and results from NFCC Members from this week's two-wheeled adventures…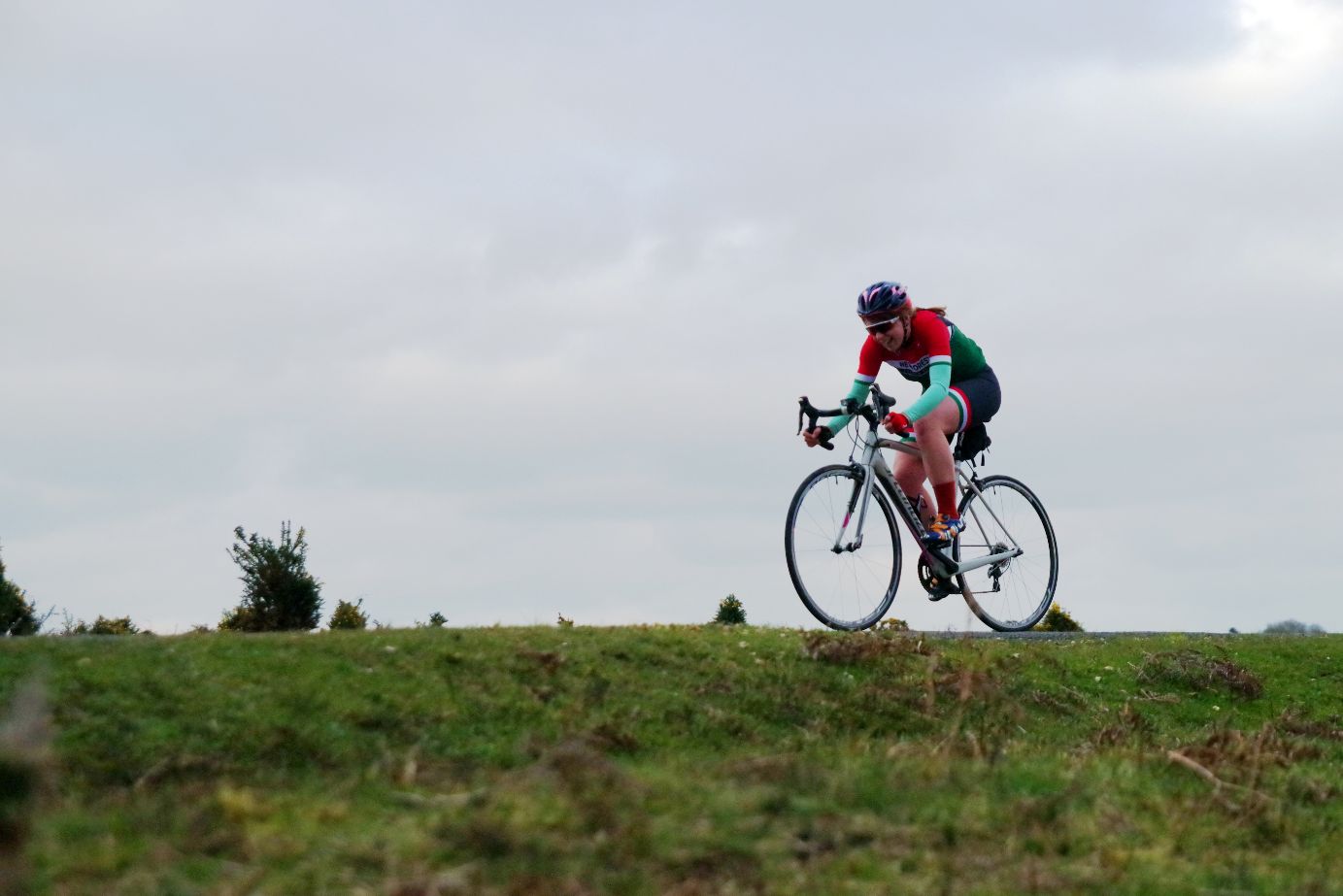 NFCC Ten Series Rd.2: P182/10
An eventful evening with weather to match for this weeks Time Trial… Find out more by CLICKING HERE.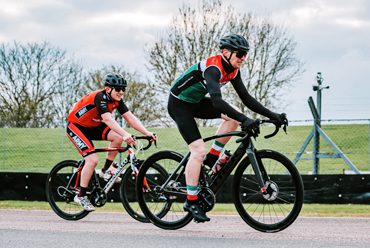 Behind The Bike Shed Racing Rd.3
Two NFCC jerseys were spotted on the start line of round three of the Behind The Bikeshed Race Series at Thruxton Circuit on Tuesday evening with Jay Tarrant and Phill Brown both taking part in the Cat 3/4 race. A reasonable bunch of 69 riders started with Jay enjoying the race a little too much by spending too much time on the front – made for some nice photos of his first circuit race though! A group of 7 riders managed to escape the main peloton by hitching a lift with the E/1/2 breakaway and the NFCC duo missed the opportunity to join them, Phill finishing 20th and Jay 29th in the main bunch.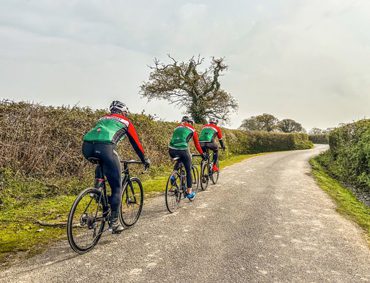 Saturday Club Ride
Eleven riders turned up for the club ride this week which was a decent turnout considering the weather forecast and a number of the regulars finishing their week in Girona. The route plan was a shorter than usual 93Km and kept local in case the forecasted rain came and required a swift change of plan. Luckily the rain never came, and we enjoyed a short but brisk ride around the southeast of the region. We were delayed by a couple of punctures, but these were expertly and swiftly dealt with by Roger and Jack. So, who's in the barrel this week? Runner up was Smithy who has the authors eternal gratitude for providing excellent material week after week. This week he returned with his "repaired" bike, which was beyond sounding like a bag of spanners, the most accurate description of the noise was "a skeleton having a dance inside a biscuit tin". After the usual "helpful" suggestions from everybody Matt was consigned to riding with the noise and another trip to the LBS this week.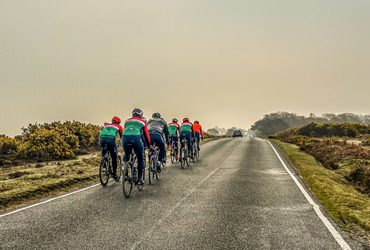 But the runaway winner this week has to be our retuning champion Ironman Chris Harris. Chris is living proof that there is a link between his surname and mechanical incompetence given the past and public performances of another Mr Harris. Whilst one of the punctures was being repaired it was noticed this his roommate and fellow Ironman legend, Natalie, was riding on tyres that had progressed from worn to bald, to riding on the carcass. If a triathlon comprised of adjusting derailleurs, puncture repair and bike servicing it would be fair to say that Chris would be at the other end of the field. So, this week we're looking for Chris to take the lead and get Nat some new tyres. Towards the end of the ride the riders started peeling off for home and there were just four left by the time we got back to Brock but all were pleased to have avoided the rain. All looking forward to meeting up with the Girona returnees and hearing their war stories from the week away.
Sunday Club Ride
Just 5 riders set out for the Sunday club ride this week, maybe the ascent of Piper's Wait put off a few others! After a climb of Bolderwood residual effects of covid began to take their toll on Nick but he refused to give in to it, occasionally sprinting into the lead. He finally turned off at Furzley to head home to Ashurst. The four pressed on, made a successful assault on Piper's Wait then headed back towards Brock. Unfortunately but very spectacularly Tom made a faceplant into the bracken going down Bolderwood. He had no memory of what happened so an ambulance kindly took him to Southampton General and his wife came to collect his bike and follow him to A&E. He appeared to have no serious injury but may have been concussed and bruised his back. Hope he recovers quickly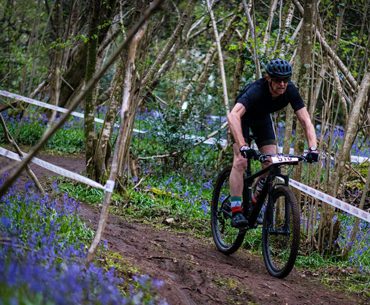 Southern XC: Fareham
A trip to Hollywell estate near Fareham for round two of the southern EXE mountain bike series. What was already a technically demanding, twisty course with an A and B line technical features was turned into a quagmire after a 20 minute shower before the start of the race. The climb is turned into cyclocross style, hiking-bikes, which took their toll on everyone's legs. Graham managed to get caught up in other riders accidents and was taken out by another rider, somehow on a wide open, grassy section. His usual cat and mouse of overtaking on the single track, only to be passed on the board track continued turn eventual 25th out of 62 in the Men's Open category. One of those events you wonder how fun it actually is as it was tough physically and on equipment and technically – It will always feel better the next day. Jay Tarrant was also there and reported this was "Possibly the hardest day on a bike"- Jay managed to finish 14th in the Mens Vets 40-49 category.
Get Involved:
If you find yourself out and about representing NFCC, don't forget to jot down a few words, snap a few photos and send them over to press@newforestcc.co.uk.