Weekly Round-up: 16 Apr 2023
PhillBrown
All the latest news, events, and results from NFCC Members from this week's two-wheeled adventures…
NFCC RoadBike TT Series Rd.1: P311/10
Sadly, the weather got the better of the first round of the RoadBike TT Series with yellow weather warnings for wind and rain. We're not sure the weather was as severe as it could have been, but we're certainly glad nobody had to be riding or standing around in the poor conditions. Huge thanks again to those who offered to give up their time to make the event happen.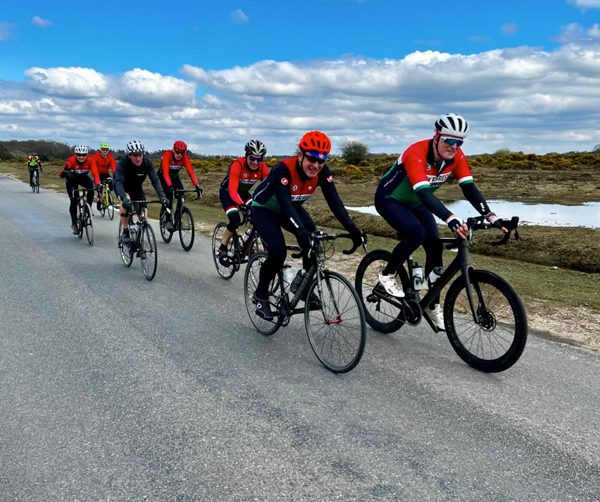 Saturday Club Ride
Despite a large contingent of the regular Saturday riders being in Girona for the club training camp a larger than expected number of riders, 12, assembled for this week's club ride. A hilly 133Km ride to Leckford had been plotted thankfully without last week's mapping errors. There was a stiff north easterly wind blowing which meant that the first 3 hours of the ride was pretty much into a headwind. Unfortunately, Ray missed the start by a few mins and had to ride about 77Km solo into the wind before he caught the bunch at the coffee stop in Leckford. Smithy also missed the start due to an alleged problem with his front brake. Luckily his LBS sorted him out quickly and he met the group in Ringwood. Some of the crueller rumours were that he was late out of bed, went to the LBS to drink their coffee, pleaded for the loan of an e-bike when he saw the hills on the route and when that failed, joined us late.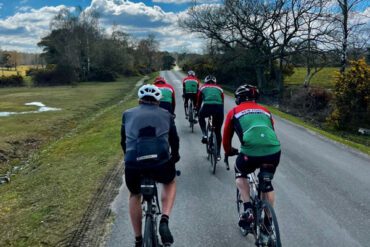 After the coffee stop we then had the benefit of a tailwind for the 2 hours back to Brock and unsurprisingly a number of riders who had been invisible for the first 3 hours suddenly took some turns on the front when we had a tailwind! Extra kudos to Adrian, Ben, Neil and Robert who topped up the ride and made it over the 100 mile threshold. Double kudos to Robert "The Beast" Sweatman who not only rode an hour before the club ride plus rode more some afterwards but also did it on his gravel bike with knobbly tyres and did big turns on the front. What an engine Robert and good luck for the Fred Whitton next month. Extra kudos also to Neil who did this ride the day before the Dorset 200 Audax so this was just the warm up. It is believed that this ride set a new club record for a club ride, 12 riders and no Phil's amongst them. Three were part of the Jet Set in Girona and one was at a wedding, but a strange phenomenon.
Sunday Club Ride
Another strong turnout this Sunday. Twelve riders started and another two joined which made us change from one peloton to two. There were a lot of other riders on the New Forest roads with a large sportive this weekend, so Phil "Mr Sunday" Harris had planned one of the frequently used routes to be reversed so the club ride was riding against rather than with the other riders. The ride got off to a bad start with Joe puncturing before we were out of Brockenhurst. He duly dealt with the puncture and we were on our way. Two miles later Joe had another puncture in the same wheel. He'd made the schoolboy error of removing a stone from his tyre during the first repair, assuming he'd found the cause and not checked for any other stones and that caught him out a second time. So, this week it's Joe's turn in the barrel! Don't worry Joe it's happened to all of us. Thankfully the rest of the ride continued without incident but about 15C cooler than was being enjoyed in Girona.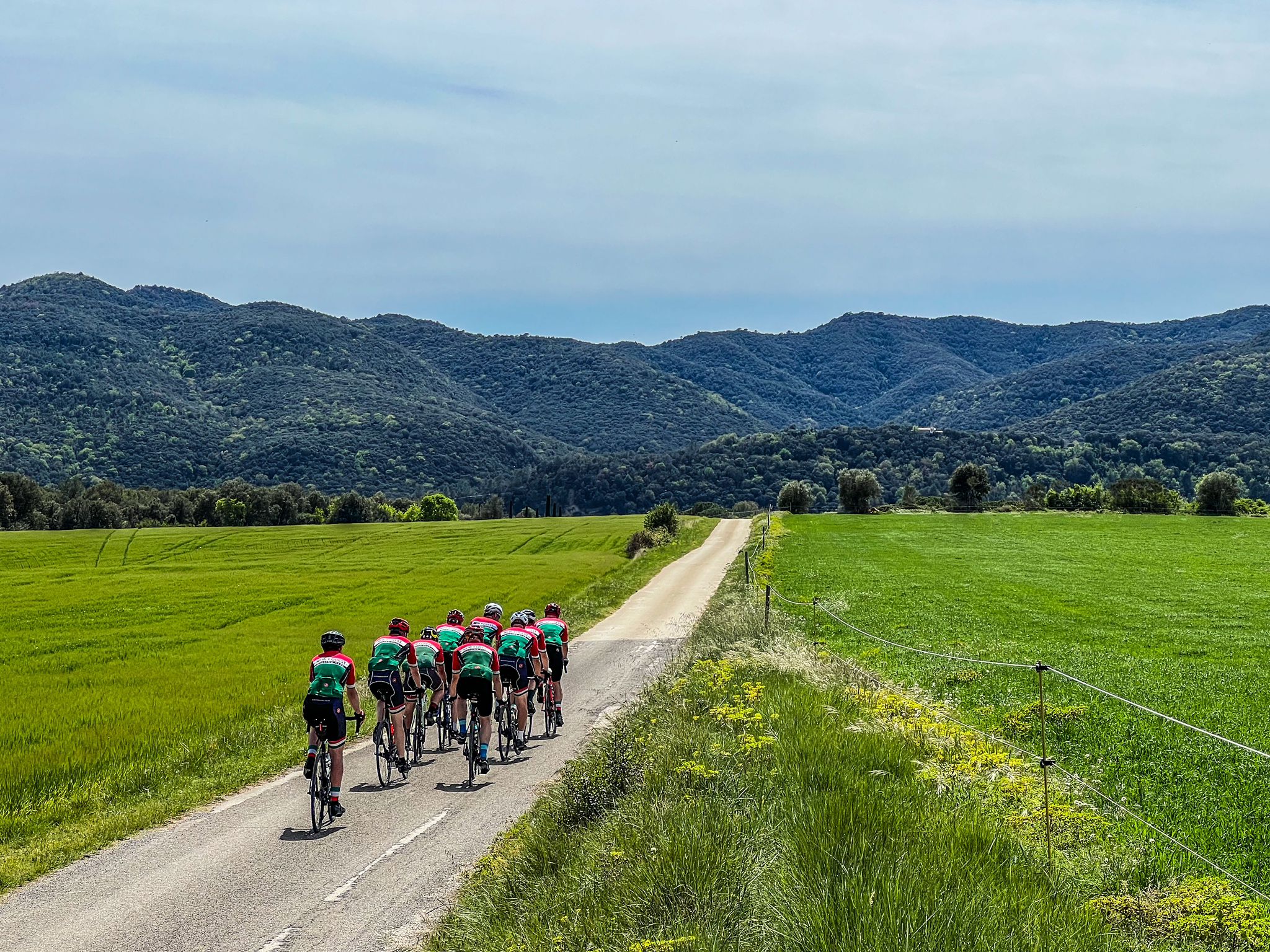 Girona Training Camp: Day 1
A number of Club Members are off this week for some sunny cycling in Girona… Keep up to date with Phil G's Training Camp Diary: Day 1 can be found by CLICKING HERE.
Get Involved:
If you find yourself out and about representing NFCC, don't forget to jot down a few words, snap a few photos and send them over to press@newforestcc.co.uk.