Weekly Round-up: 21 August 2022
PhillBrown
All the latest news, events, and results from NFCC Members from this weeks two-wheeled adventures…
Portsmouth Evening Circuits #21
Charlie Hill once again made the pilgrimage to Mountbatten this week with one goal in mind – achieving enough points to gain his Cat 2 racing licence. Despite a limited field for the Cat3 race, Charlie worked well with another strong rider from Bournemouth Cycle Works on the track and managed to bag the win on the night – giving him three points and enough to finally upgrade his license. Despite a disrupted season for many reasons, Charlie kept his head down and got on with the task at hand earning a total of 42 points so far, including two victories… A huge achievement – congratulations Charlie!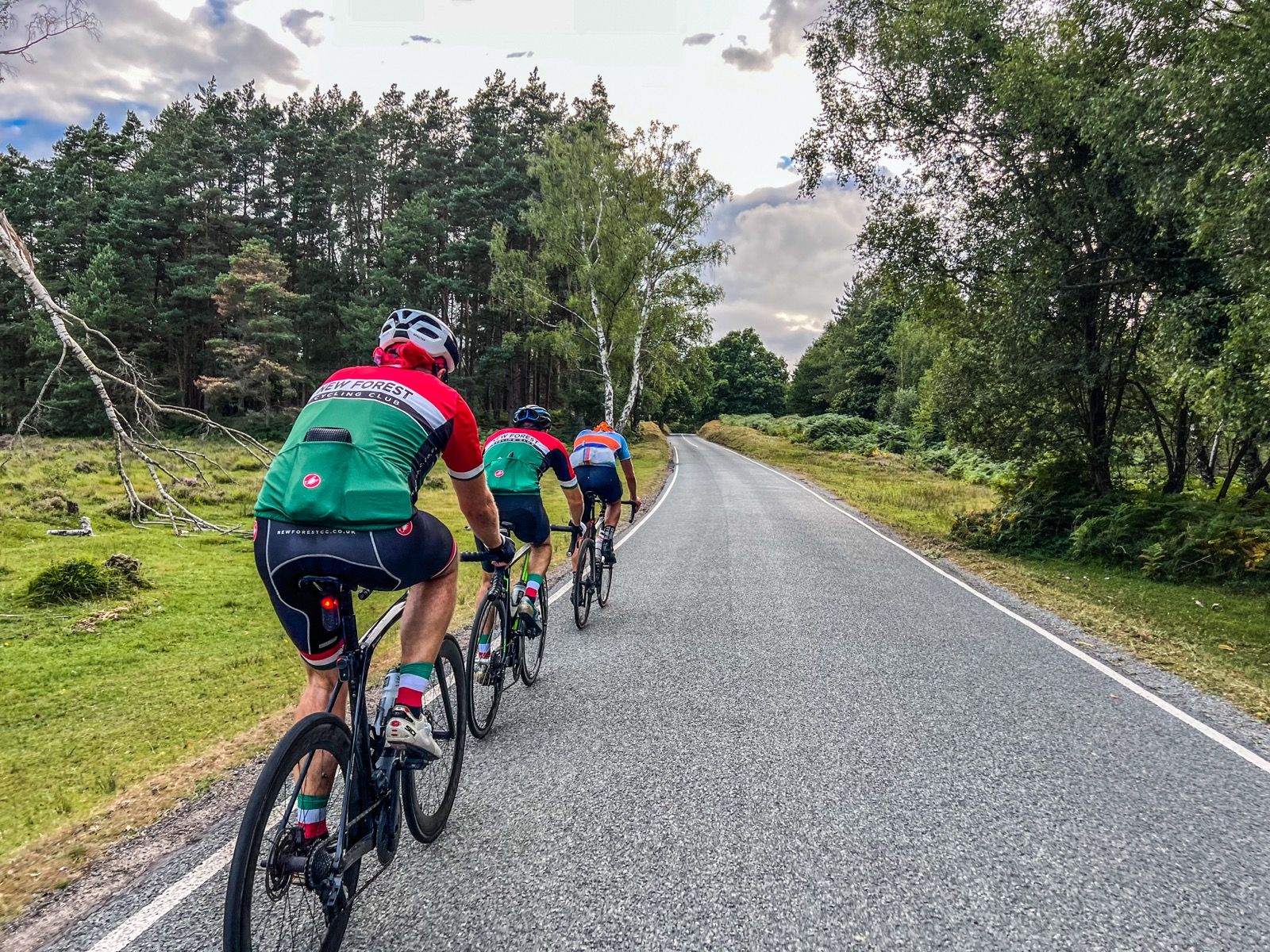 Thursday Evening Chain Gang
A group of four hit the roads for this week NFCC Chain Gang session on Thursday evening with reports of Phil Grant setting a blistering pace for the bunch. Another valuable session for those involved – Next week will again be an 1845 start from St Saviours Church in Brockenhurst – see you there!
Bournemouth Arrows Time Trial
Jonathan Chadwick was spotted out on the course of the P311 Bournemouth Arrows time trial on Thursday evening and despite the windy conditions, managed to cross the line in only 24:39. Mick Anglim also chose to battle the conditions and clocked in at 29:34.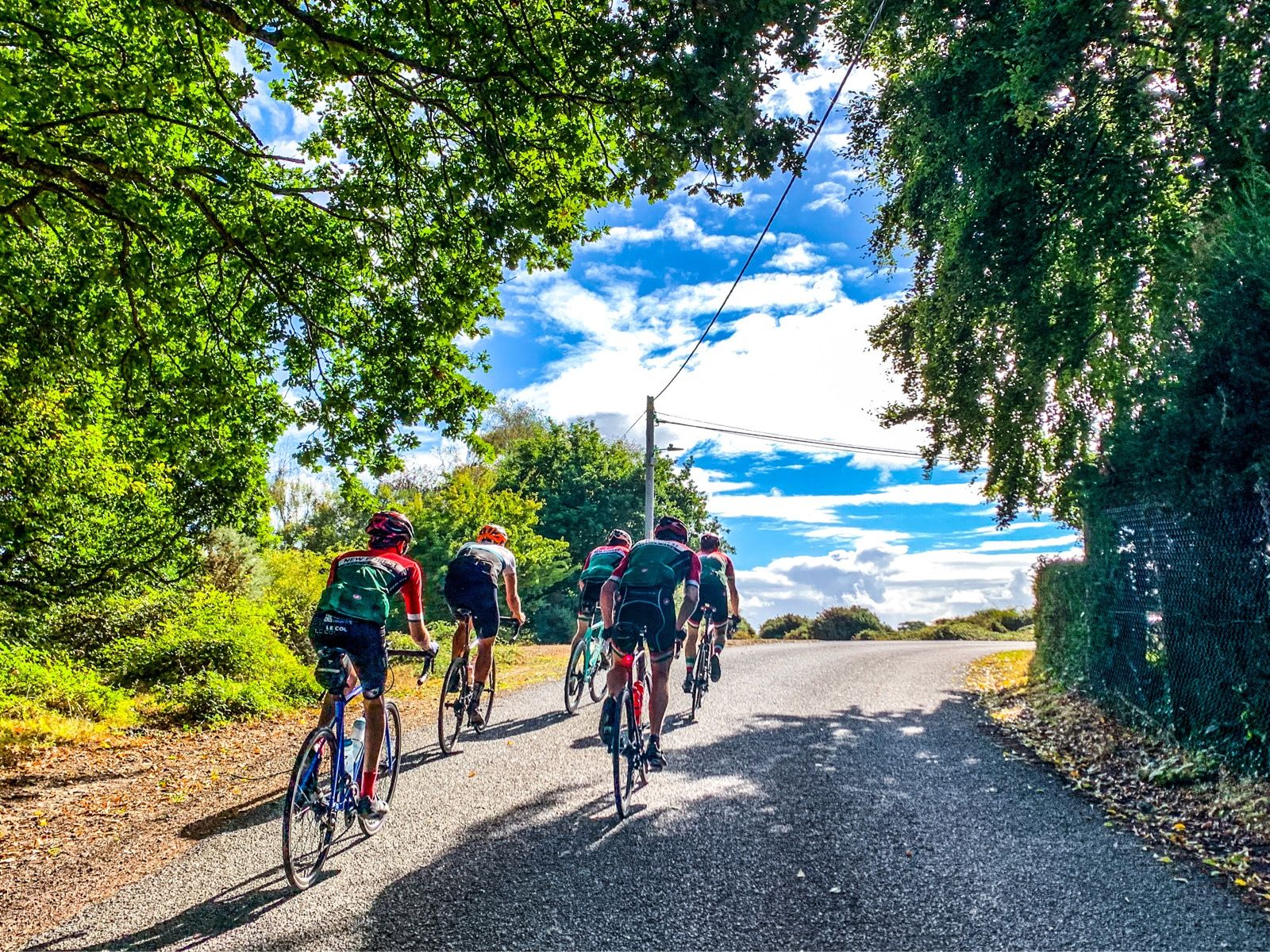 Saturday Club Ride
This weeks club ride was a tale of two halves – a gentle rolling ride for the first half, before every hill Barry could find on the map thrown at us on the way back. Leaving Brock and heading around the lanes of Sowley and Bucklers Hard in three groups, riders crossed Beaulieu Heath towards Lyndhurst where the order was swapped due to a puncture in the first group on the road. After ascending Emery Down and onto Milkham Junction, there was an unfortunate incident with a car leaving a few riders in a pile in the road and one having to be shipped off to hospital – fingers crossed all is well and everyone is ok. (Also a big thanks to Julie Wootton for the rescue/patient transfer service!).A quick refuel at The Potting Shed and it was onto the hills before heading back to Brockenhurst.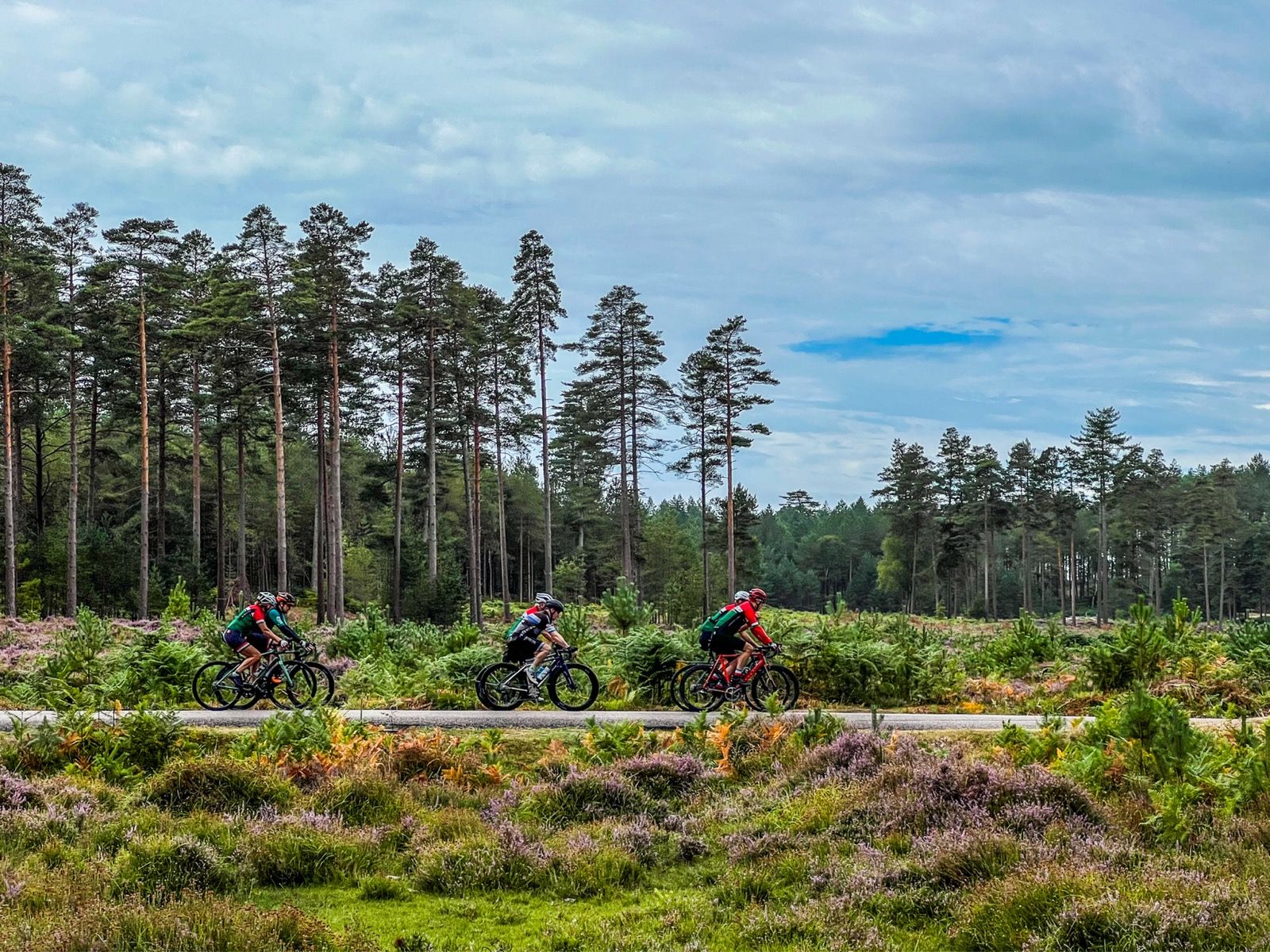 Sunday Club Ride
Chewing up the miles on a Sunday morning is what the club does best… No change from the ordinary this week with a loop over the airfield and around Nomansland and Bramshaw. Another great team on out the road and a stress free, enjoyable ride.
Get Involved:
If you find yourself out and about representing NFCC, don't forget to jot down a few words, snap a few photos and send them over to press@newforestcc.co.uk.