Weekly Round-up: 7 August 2022
PhillBrown
All the latest news, events, and results from NFCC Members from this weeks two-wheeled adventures…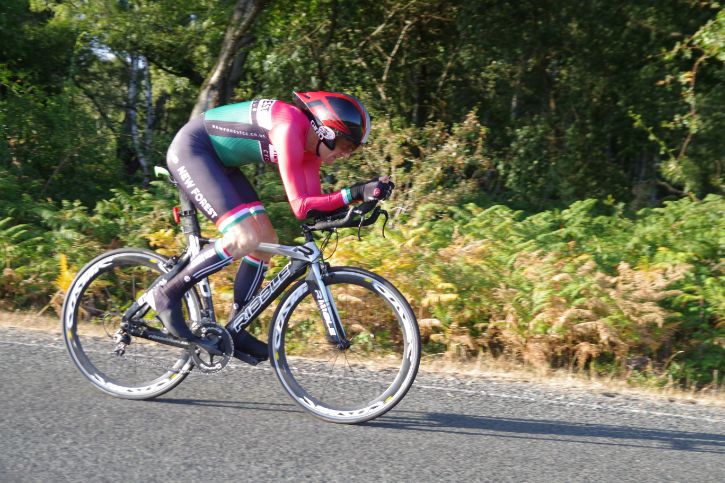 Tuesday Evening Time Trial
The final round of the NFCC 15 Challenge Aggregate on Tuesday evening saw Paul Lockyer not only wrap up the series, but set a new course record at the same time… Find a full report, results and images by CLICKING HERE.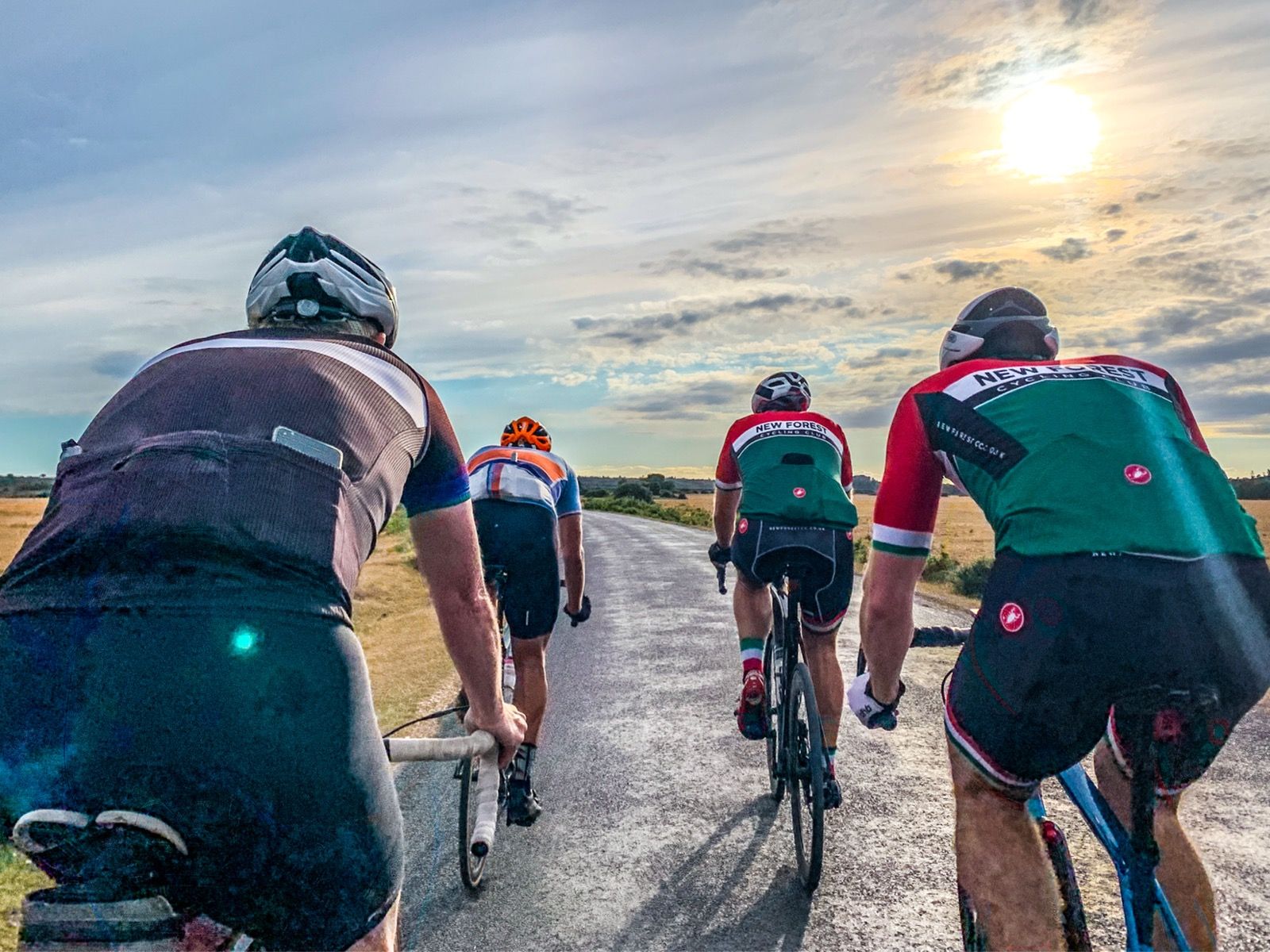 Thursday Evening Chain Gang
Three riders in red and green and two visitors made up a five man team for Thursday Evening's Chain Gang, back on the traditional Burley loop under sunny skys. The pace fluctuated throughout the session but it was certainly beneficial for all involved.
Next week will again be an 1845 start from St Saviours Church in Brockenhurst – see you there!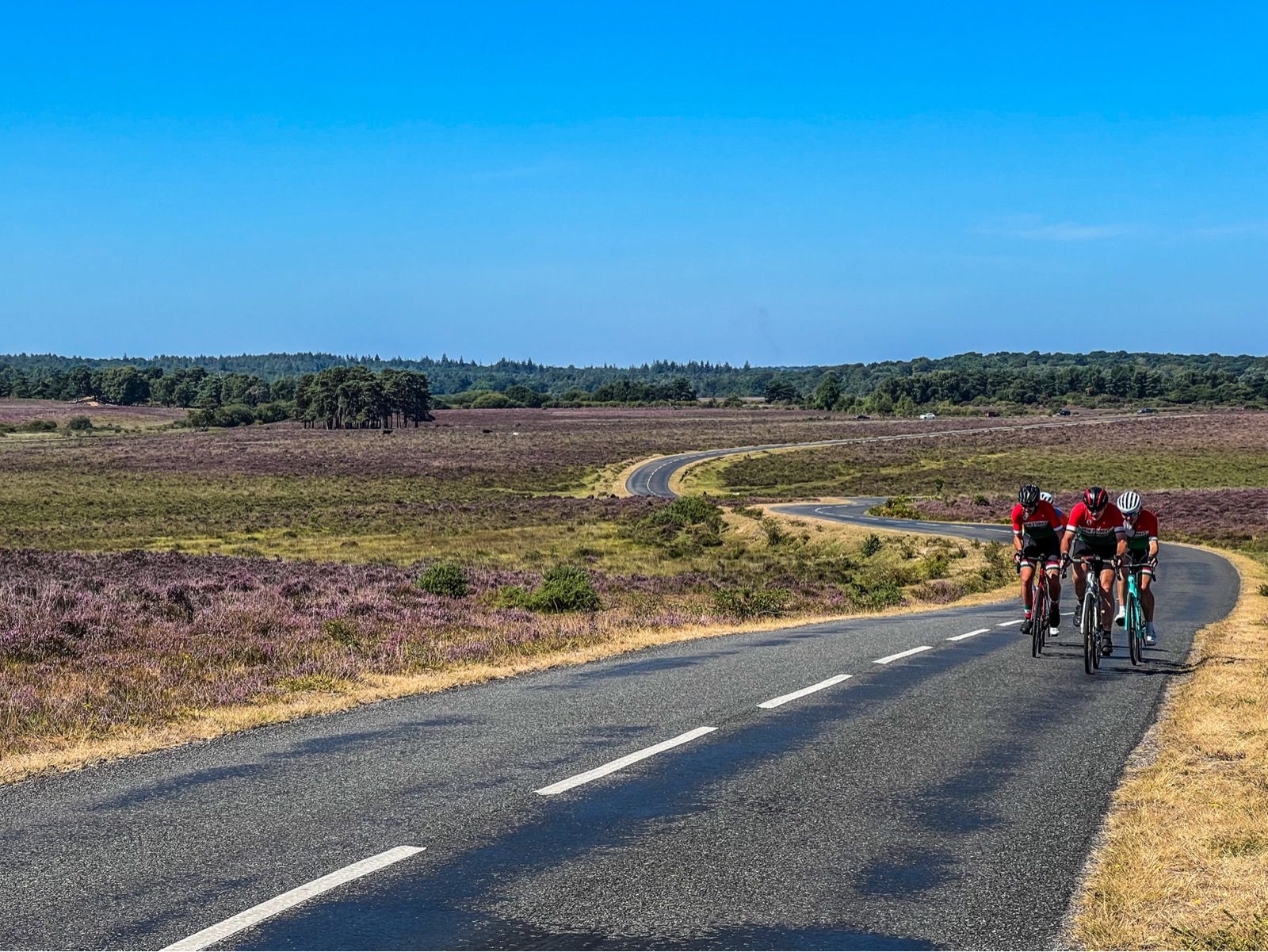 Saturday Club Ride
This week's Club Ride was loopy affair with a number of available water refill stops due to the warmer weather that was forecast. Leaving Brockenhurst towards Beaulieu, the route took a southwards turn and round the lanes of Sowley to Bucklers Hard before reaving the village. After another loop around Lepe, The ride finally aimed int he direction of a coffee stop and riders arrived in abundance to Spot in the Woods for the first tie this year – it seemed everyone was happy to have this one back on the cafe list! After a final loop through Emery Down, riders enjoyed the final descent of Bolderwood before wrapping up the ride back in Brock.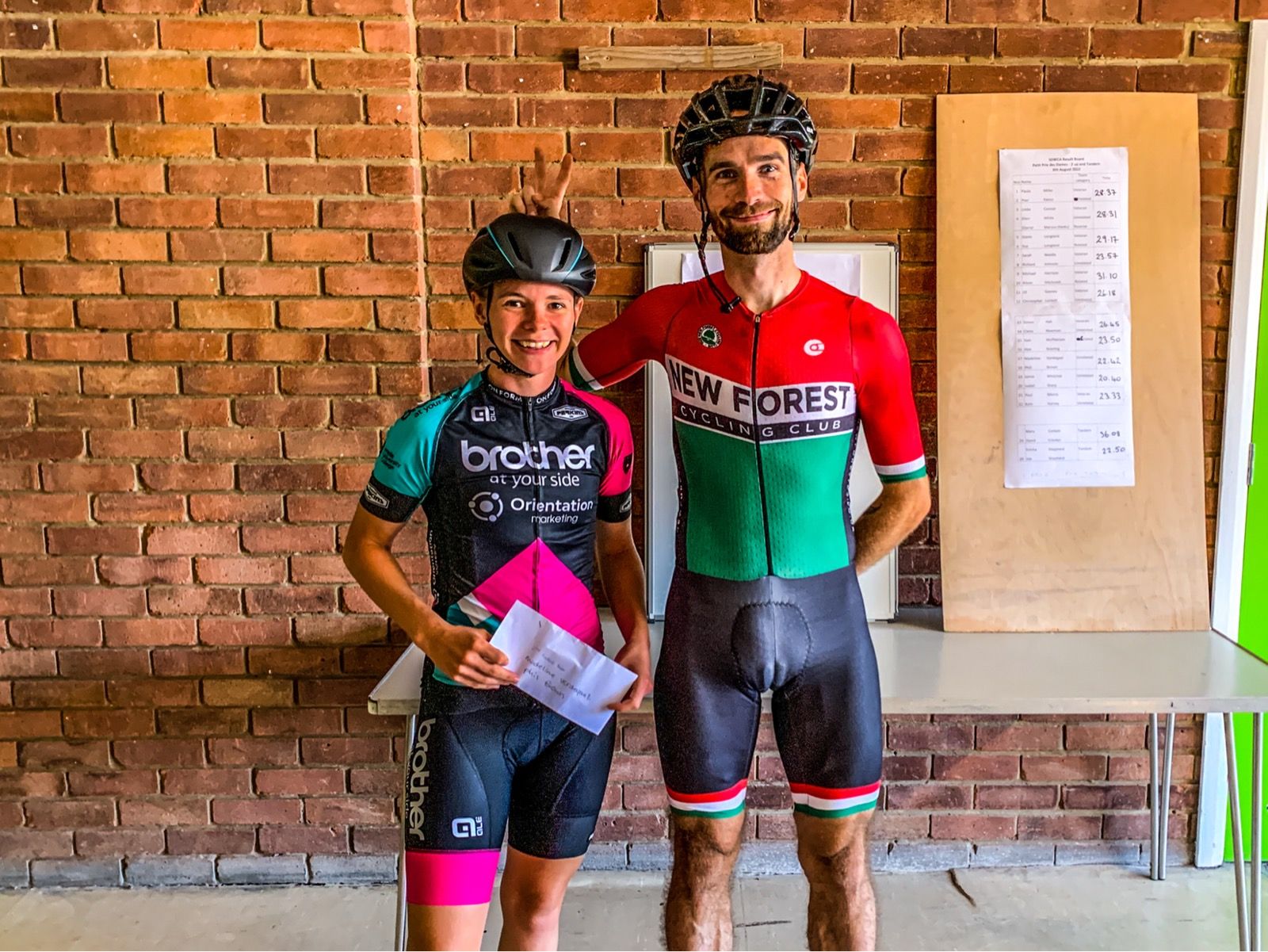 South District Women's Cycling Association 2up TTT: P311/10
New Forest colours were on show once again for the South District Women's Cycling Association 2up TTT with Phill Brown in a 2-up, and Team Shepherd on their tandem. Designed with women at the forefront of their events, rules of entry for the SDWCA event meant at least one women had to be on each team, no matter how many bikes are involved. Phill Brown(NFCC) and Madeline Verdegaal(Team OnForm) joined forces on their road bikes and despite being caught in traffic, still managed to finish second overall on the day, in 22m47s. Joe and Emma Shepherd(NFCC) managed to wring every last bit of speed out of their tandem and cross the line in 22m50 – the fastest time on the day… Amazing what Joe can do when there's prize money on offer!
The overall event was a great success and we'd like to extend our thanks the SDWCA for their hospitality and making such a welcoming and friendly environment for all involved.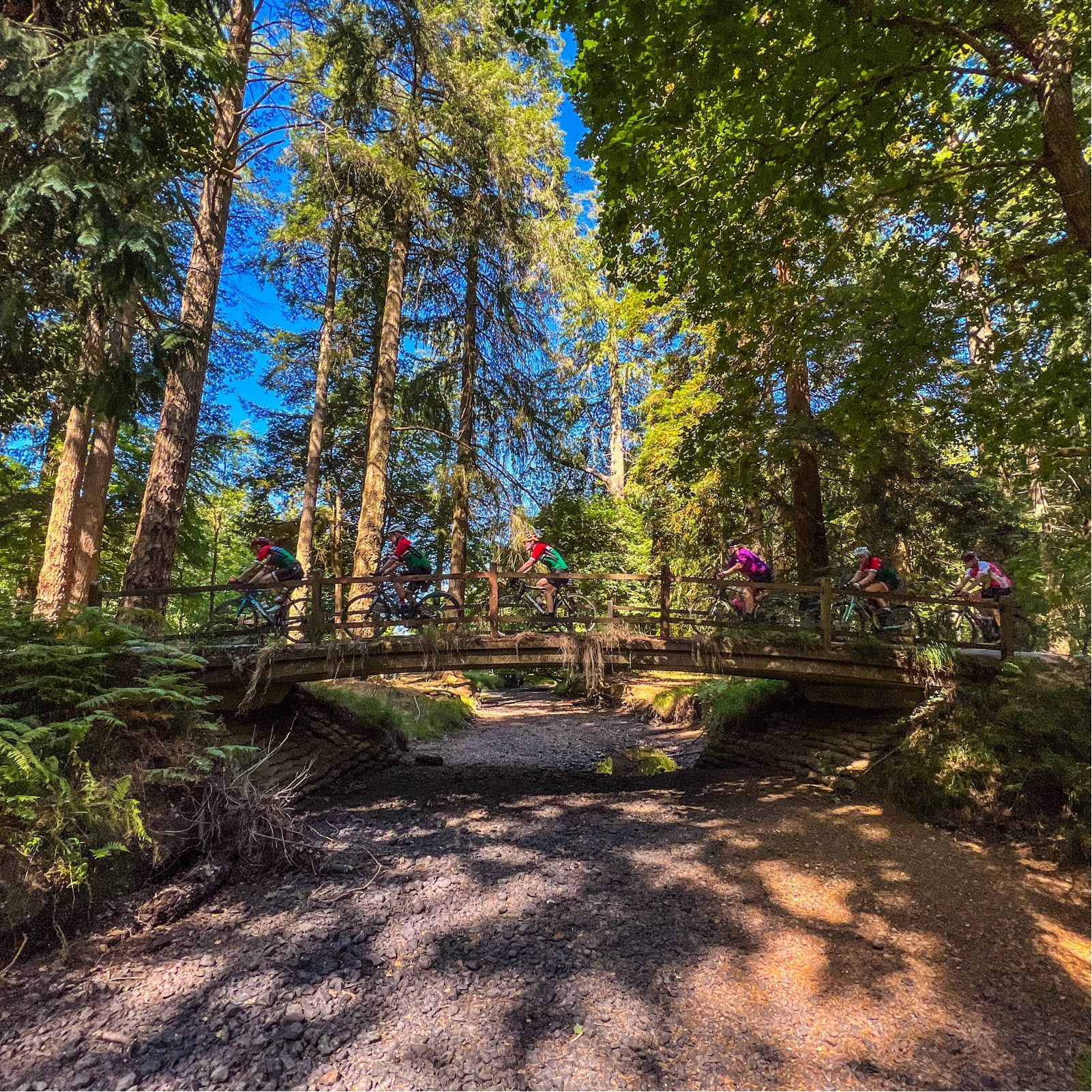 Sunday Club Ride
Another solid turn out for the Sunday Club Ride with riders enjoying a Phil Harris classic route – particularly the late ascent Bramble Hill. Arriving at The Terrace for post-ride vittles, it seemed like that's where the Sunday riders were planning on staying for the rest of the day – a lovely long social coffee and cake stop for all.
Get Involved:
If you find yourself out and about representing NFCC, don't forget to jot down a few words, snap a few photos and send them over to press@newforestcc.co.uk.