Weekly Round-up: 6 Aug 2023
PhillBrown
All the latest news, events, and results from NFCC Members from this week's two-wheeled adventures…
NFCC 15 Challenge Aggregate Rd.3
Round three of the NFCC 15 challenge aggregate wraps up the series with Roger Morris taking the overall. Jeremy Hubbard (Sotonia)and Sien van der Plank (NFCC) were the fastest on the night. Find out more by CLICKING HERE.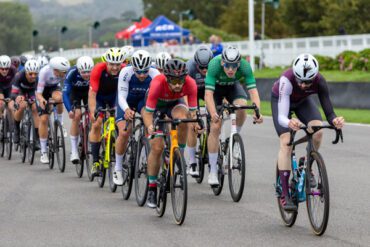 RCR CAMS E/1/2/3/4 Pursuit
No more fitting way to round up the 2023 crit racing calendar than a 100-rider handicapped pursuit race at Goodwood with a line-up of who's who in the south racing scene. Title sponsor CAMS invited a few guests including Commonwealth Champion & Giro d'Italia stage winner Alex Dowsett, Olympic Champion Ed Clancy OBE along with a few British pro-riders including Tom Portsmouth (Bingoal) and Ian Bibby. Phill Brown lined up in the Cat3 bunch who started with a 3-minute advantage over the scratch riders. Working hard through the 14-lap race at 30mph, Brown managed to hang on in the sprint to finish 16th, with Dowsett the only rider of the star-studded line-up ahead of him.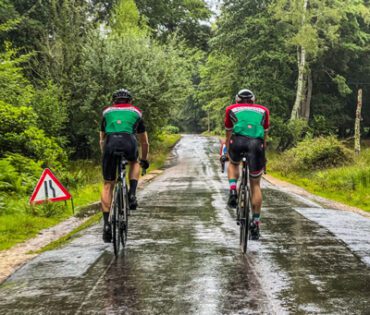 Thursday evening Chain Gang
Four optimists ignored all warnings of possible thundery showers to turn up for the start line on this week's Chaingang. They appeared to be vindicated as they started out in balmy warm conditions but no sooner had they set off than it started to hammer down. A brutal early pace saw Phil H think better of the whole idea within the first mile and then when the rain really started to hammer down a decision was made to can it and run for the trees. The main victim of the evening was James who was desperate to give his shiny new bike a proper test, which it did get, but only to find out whether it was waterproof.
Note to all chain gangers; for August the start time moves to 1845.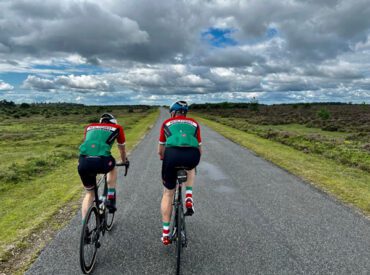 Sunday Club Ride
After Saturday's wash-out, 16 eager riders turned out for Sunday's club ride. As has become usual recently we split into two groups. Group one went off like the proverbial firework, riders bagging a few PB's up Bolderwood and eventually the high pace spitting out one or two who had by now regretted their choice to ride with the fast group. Group two was a more sedate affair albeit on what is a fairly testing route including the dreaded Piper's wait and some stiff head and side winds. The forecast for good weather was accurate for once and all enjoyed the almost summery weather.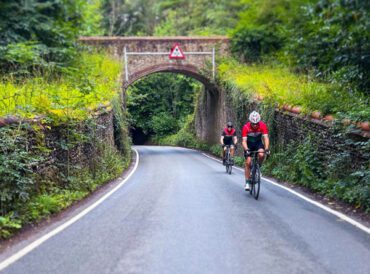 Tour Of The Hills Audax
Three NFCC riders joined this year's Tour Of The Hills – a 117km audax ride featuring all the main climbs of the Surrey hills, brilliantly organised by West Surrey Cycling Club!
Get Involved:
If you find yourself out and about representing NFCC, don't forget to jot down a few words, snap a few photos and send them over to press@newforestcc.co.uk.