Weekly Round-up: 29 May 2022
PhillBrown
An action packed week for NFCC Members again and a few updates that we missed from last weekend too… Great to see so may riders out representing the Club.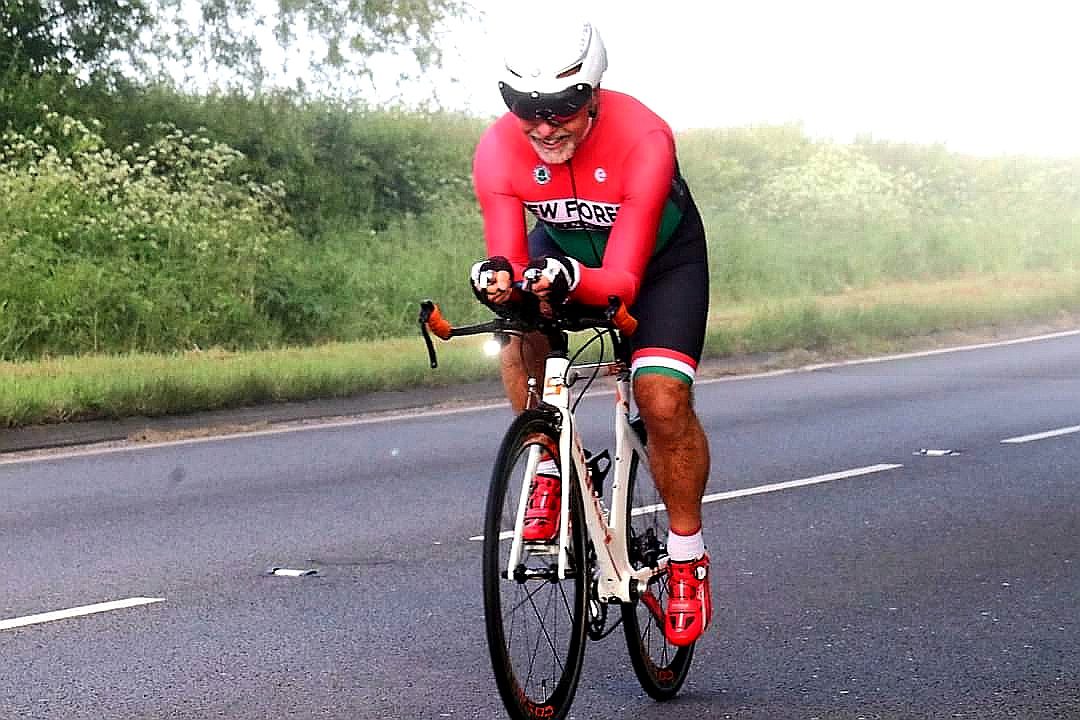 Poole Wheelers open 25m TT
Tuesday evening regular Dave Phillips was out at the the Poole Wheelers Open 25m TT last weekend on P413.
I was out representing the club on Sunday and this photo was taken. Not a brilliant time for me of 01:05:03 but a first 25 mile TT for a couple of years following a big accident that I have now recovered from.
An excellent ride Dave – that new NoPinz NFCC Skinsuit looks great too!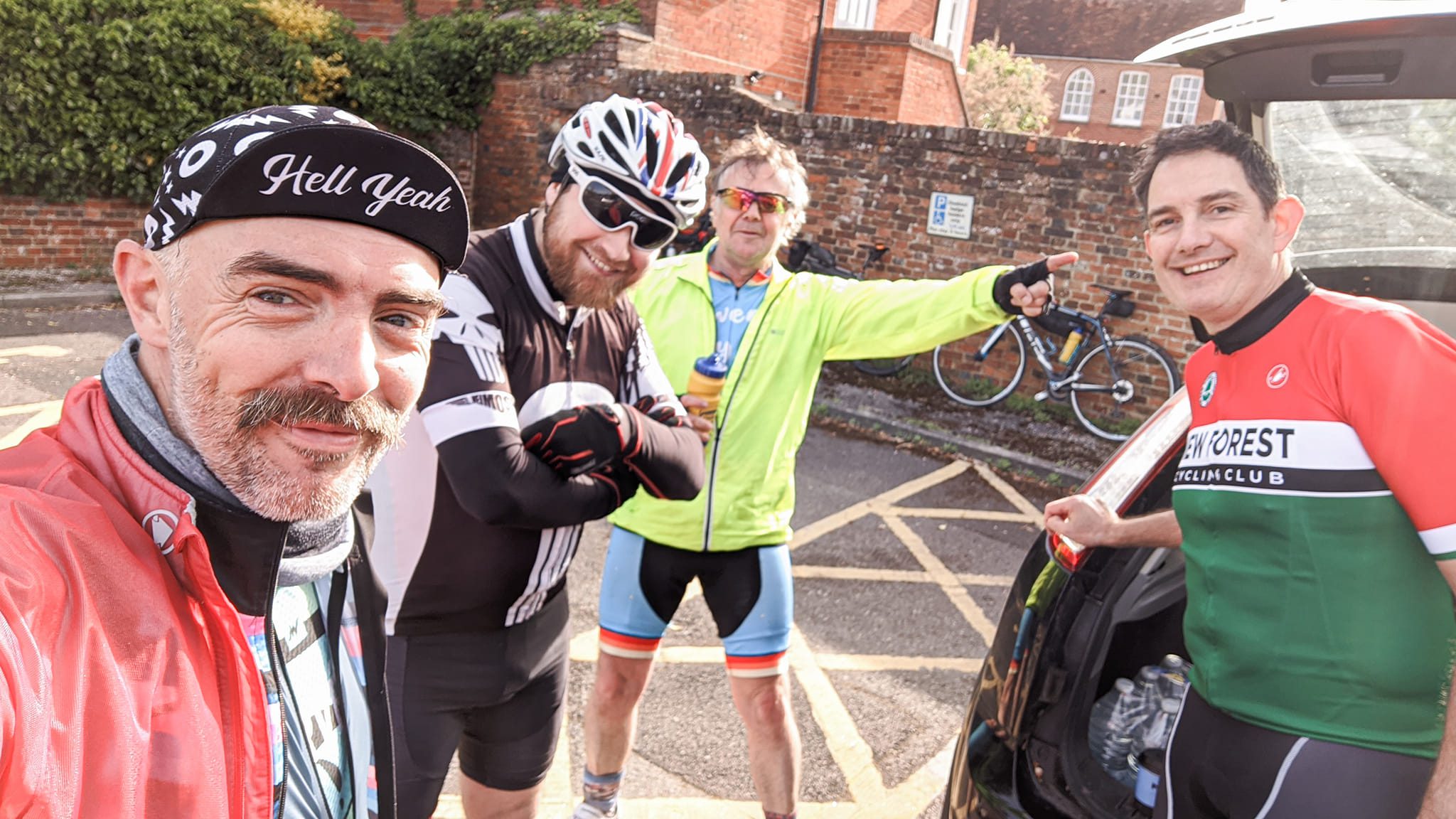 Heavy Metal Truants Charity Ride
Last Sunday, Club Member Edd Pooley supported a team of cyclists who were covering 200 miles in a day as part of the Heavy Metal Truants Charity Ride in aid of Teenage Cancer Trust, Childline, Nordoff Robbins and Save the Children. Julie Wootton completed the 200 mile challenge last year and will be again this year, aiming to complete the full distance in only 12 days! …best of luck Julie, we look forward to supporting you through your epic challenge.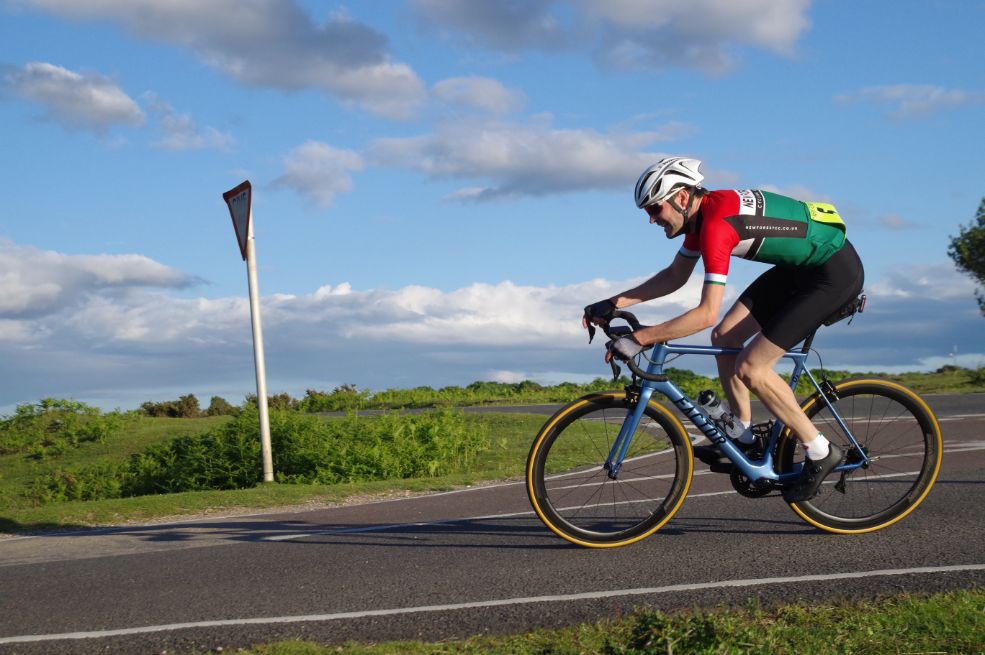 Tuesday Night Time Trial
After last week's cancellation, it was a limited field for the third Road Bikes Only TT on P182 from Landford this week but a great event all the same… find a full report, results and a link to an image gallery by CLICKING HERE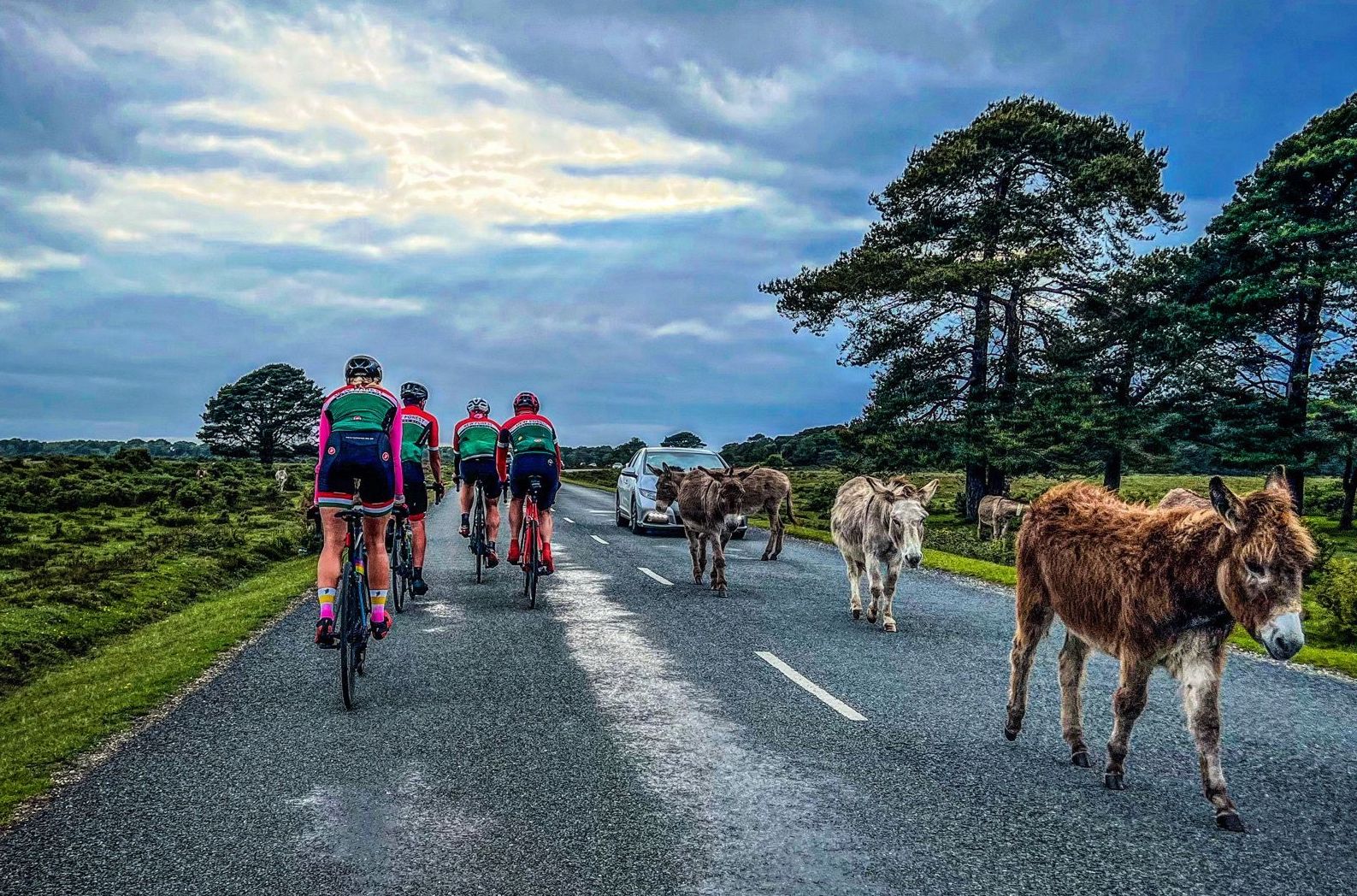 Thursday Evening Chain Gang
Usual Thursday service continued with a Chain Gang training session on the new course for this year from Roundhills to Hatchet Pond. Phill Grant was out with his camera and Barry reported on the session:
Another windy and challenging night for the chain gang this week. Five riders made the start at 1845. Welcome to Michael J who was popping his Thursday night cherry. Two others club riders went by doing some two up training and another NFCC jersey was out doing his own thing. Wind was coming hard from the south so it was a cross headwind one direction and a cross tailwind the other. This gave us a good training opportunity to practice rotating both ways on our out and back course between Roundhill and Hatchet Pond.
The ride also had to slow and navigate round the biggest herd of donkeys I've ever seen in the forest a few times but was well disciplined and gradually increased pace. We lost one rider on the last of the six runs but luckily picked up the two that were doing their own session for the last leg who gave some welcome horsepower for the last five minutes of the ride.
Please note that next week and for all of June and July the start time changes to 1900. We'll still be using the Roundhills / Hatchet Pond course whilst we wait for the Holmsley / A35 roadworks to complete.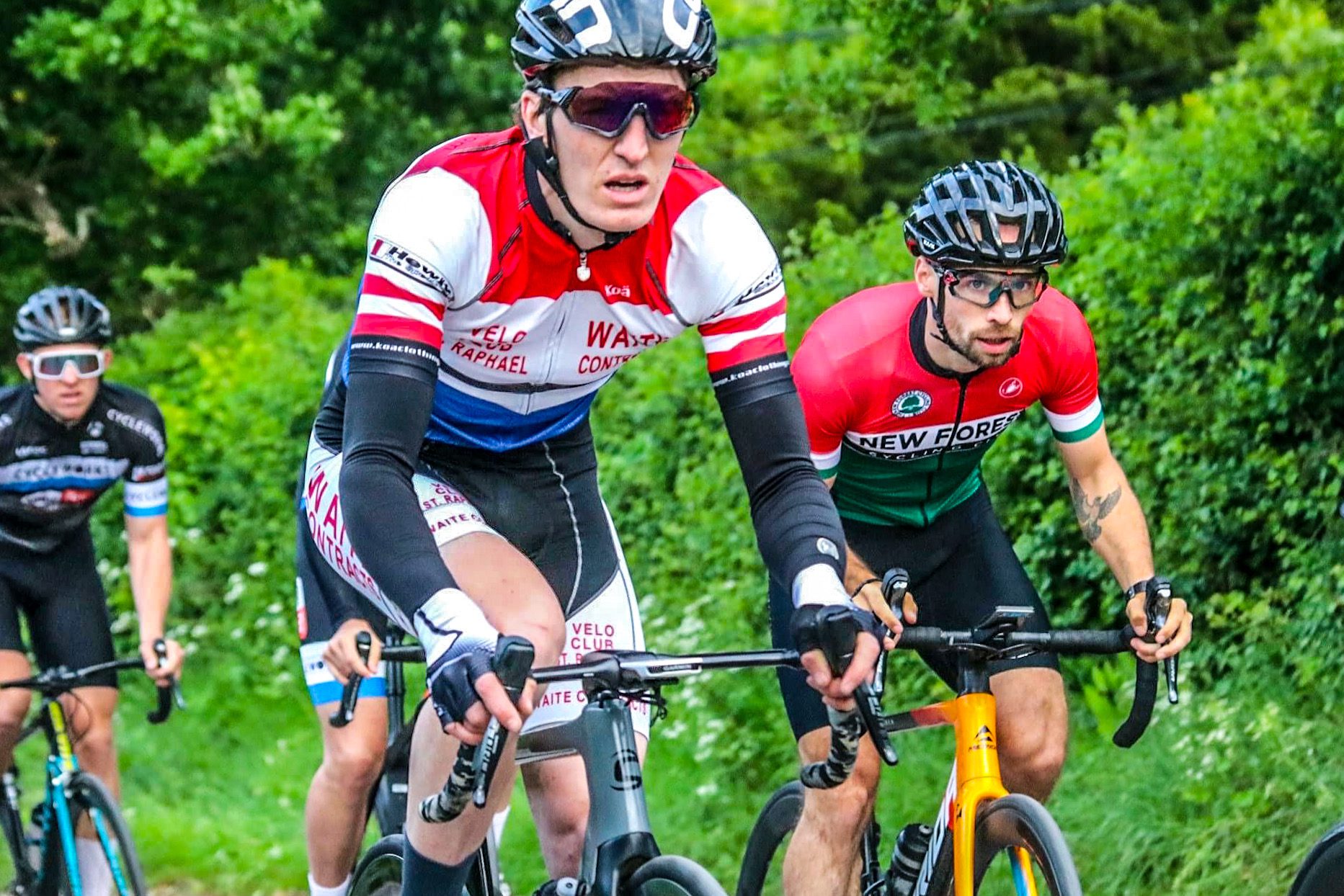 Moreton Race Series: Round 2
Phill Brown escaped into deepest darkest Dorset once again for round two of Bournemouth Cycleworks Moreton Race Series:
Nice to be back at Moreton for round two – encouraging to see some of the same faces from the previous race, knowing their abilities and having a better understanding of how the race format works. After a reasonable start last week, I made sure I was at the front of the line and pushed the pace to first corner to get in the zone a bit quicker. A larger scratch group this week gave more pairs of legs to work together to force the pace and catch the riders that started in the earlier groups. A brief stint stuck behind a car following slower riders on the single track roads gave a good bit of respite after a spicy the first 20 minutes – typical for racing on open roads.
A strong team from Primera TeamJobs helped keep the pace high and one of their riders made repeated solo attacks and after the fourth, nobody was able to catch him. I tried my luck with a lap and half to go but got caught with half a lap left. The sprint to the finish kicked off way too early as usual but I was patient and waited until I could see the line to go, and managed to jump a number of riders to finish fourth on the night.
Still looking forward to having some team mates on the line with me… any volunteers?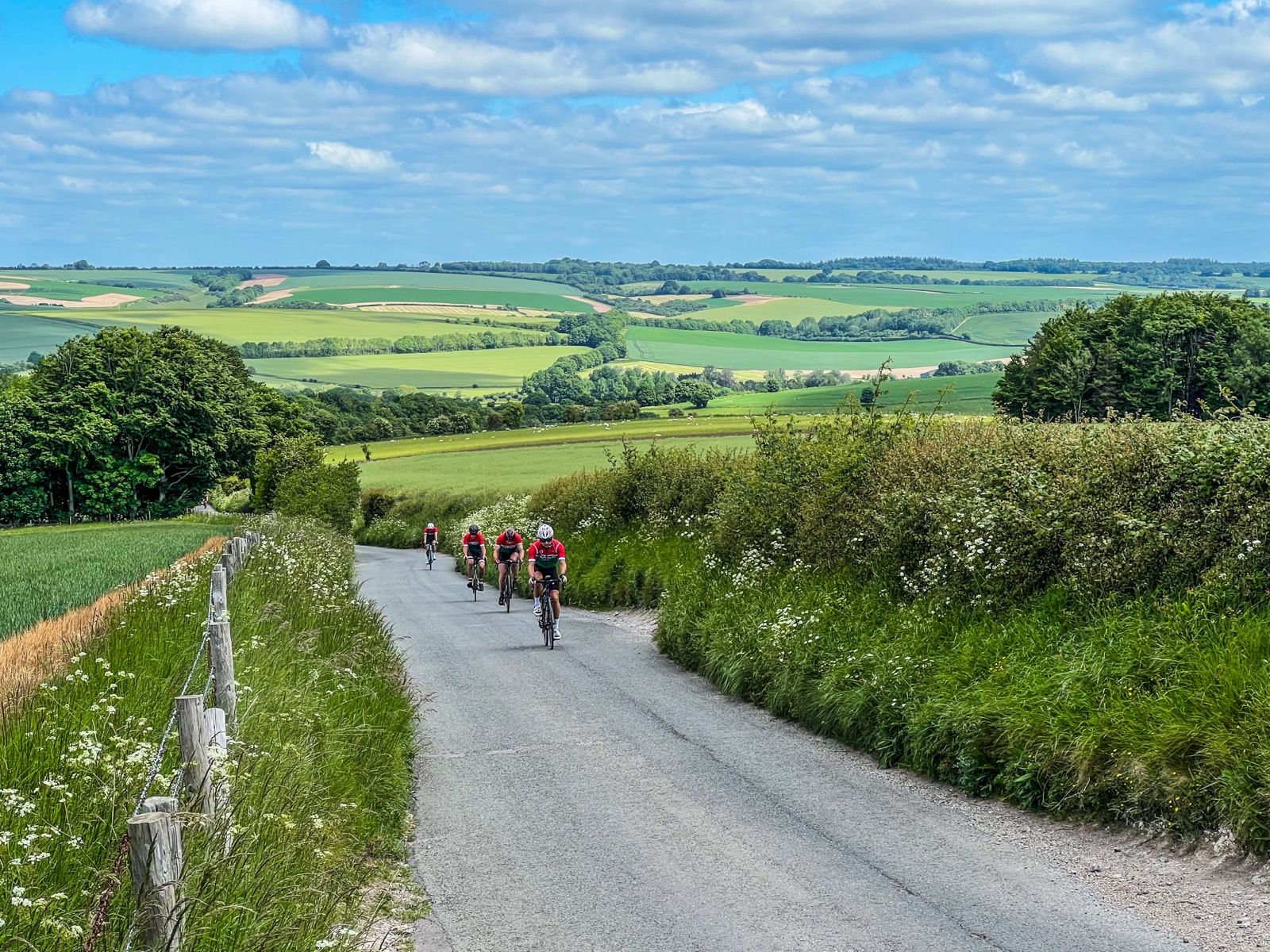 Saturday Club Ride
Saturday's Club Ride saw a group of 20 meet in Brockenhurst for a familiar route heading north from the forest. Leaving Brockenhurst along Rhinefield Road and Bolderwood, if felt like there was a solid headwind in every direction as riders passed through Fordingbridge and Whitsbury before landing on Chalke Valley Stores in Broadchalke. The first group on the road made light work of the selection of cake on offer, so when the second and third group arrived, the first group made a hasty exit before taking the blame! Returning to the forest meant a short sharp ascent out of the village to follow a well plotted course through Martin, Sandleheath and Alderholt – one of the favourite routes and coffee stops for a number of riders, cheers Barry!
Sunday Club Ride
This weeks route headed North to Landford an returns via Pipers Wait and as Captain Sunday promised, there was a nice gentle tailwind helping us home… Vittles were enjoyed back in Brock at The Terrace cafe.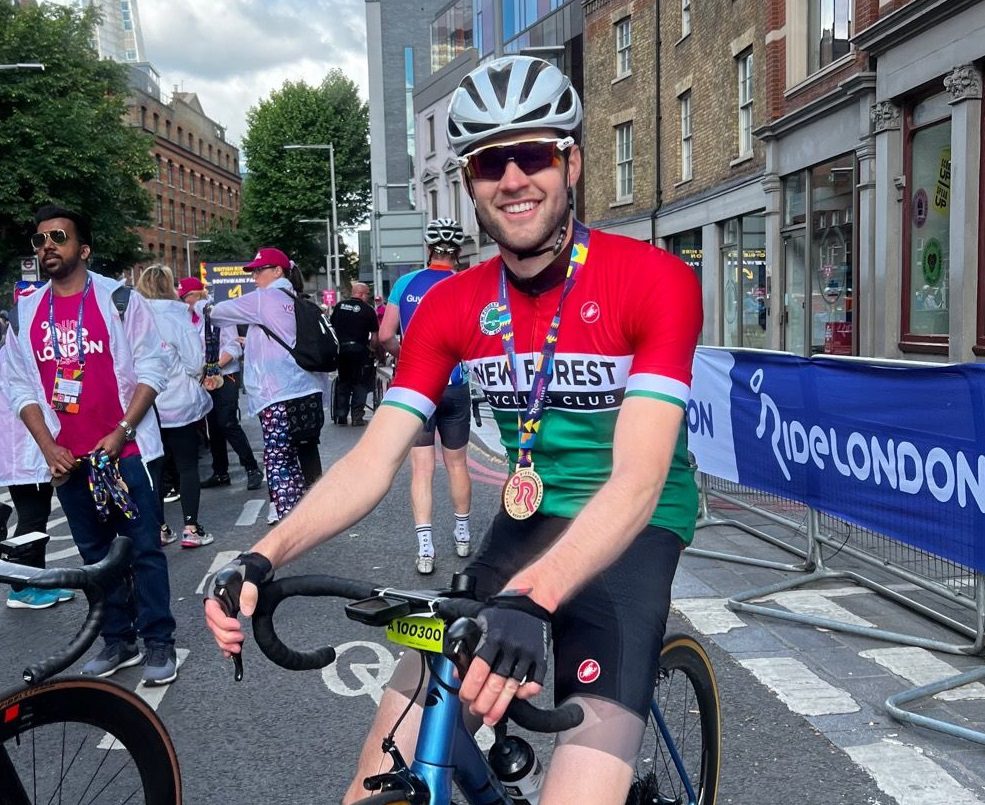 RideLondon 100
Nice to see reports of NFCC Members of taking part in the new version of RideLondon this year, with a new route heading north-east into Essex, rather than tackling the lumps and bumps of Essex. Bill Mayes and Ben George (pictured) both uploaded their rides to Strava with Ben finishing the 100 mile route in an astonishing time of 3hrs55mins… Outstanding effort. Graham Sharman was also at the event and shared his logistical story on the Facebook Members page – he also thanks Phil Harris and the Sunday Riders for their help building up his mileage.
If you find yourself out and about representing NFCC, don't forget to jot down a few words, snap a few photos and send them over to press@newforestcc.co.uk if you find yourself out representing the Club.