Weekly Round-up: 19 Nov 2023
PhillBrown
All the latest news, events, and results from NFCC Members from this week's two-wheeled adventures…
NFCC Virtual ChainGang
Ten club members conquered this week's Zwift Chain Gang, swiftly completing the 36km Triple Flat Loop course in Watopia in just 59 minutes. The route was pan-flat earning the Matt Smith seal of approval. The group worked together seamlessly, holding a tight formation until the closing kilometers. With 5k remaining, Jay and Neil Stevenson broke away, quickly establishing an insurmountable lead and crossing the finish line a full 27 seconds ahead of the pursuing group, securing first and second positions, respectively.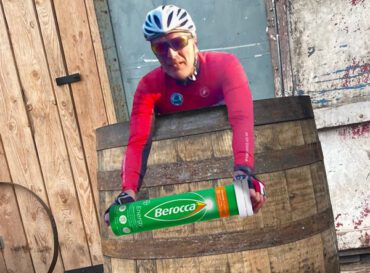 Saturday Club Ride
No club ride this week due to plans being defeated by "weather". This means Barry is still in the barrel for a reason we can't remember, but we're pleased to report his sponsorship talks with Berocca are on going – we can't think of any other reason why he can't go outside in the rain, other than the fact he'll start to effervesce and dissolve.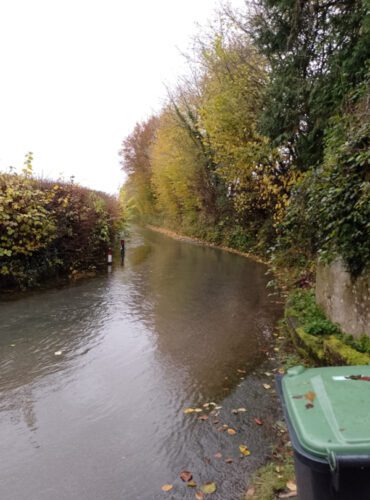 Sunday Club Ride
…another day with plans defeated by weather. Not everyone was scared of the conditions and of those that didn't go on the BA Reliability Ride (see below), Budge was the only one to report on his Sunday adventure. "With the weather forecast rather pessimistic once again I suppose you could say the club ride was a blowout rather than a washout. I decided to head out into the wind so it would blow me home later and followed my nose eventually reaching Chettle where I got the first hot pie out of the oven! The little shop is moving across the road to more substantial premises soon but they promised their pies would not be affected! It was once more a beautiful autumn day if a little windy but the Phil Harris misery index was hardly troubled except for a flooded road and I was not left contemplating the ineffectiveness of modern rear mudguards. However I still had to wash the natural spray tan off my legs in the shower!"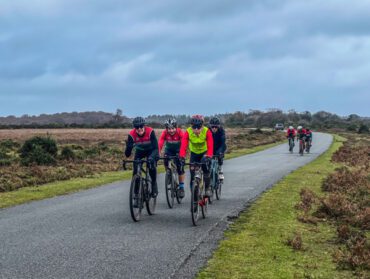 Bournemouth Arrows Reliability Trial
Despite the grim conditions, it was great to see so many NFCC riders supporting the BA Reliability Trial in lieu of the usual Club Ride… At least 7 NFCC jerseys were spotted on the 50 mile route from Bisterne Village Hall. Following a route north as far as Lover, an ascent of Pipers Wait welcomed riders before heading back to Brock, on to Burley and through Ripley to return to the HQ. No major incidents to report other than Matt Knight's lack of puncture repair ability earning him n incontestable nomination for the Mechanic of the year awards. Chapeau to all riders involved, especially in the conditions!
Get Involved:
If you find yourself out and about representing NFCC, don't forget to jot down a few words, snap a few photos and send them over to press@newforestcc.co.uk.