Weekly Round-up: 18 September 2022
PhillBrown
All the latest news, events, and results from NFCC Members from this weeks two-wheeled adventures…
With the evening light starting to fade, it seems midweek activities are on the decrease, but if you do find yourself out and about representing NFCC, don't forget to jot down a few words, snap a few photos and send them over to press@newforestcc.co.uk.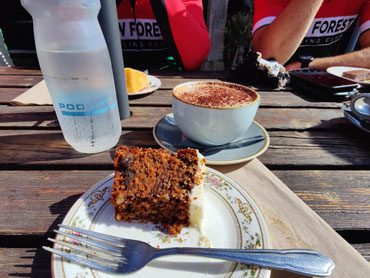 Saturday Club Ride
A tour to the North East reaches of the forest this week kept riders on thier toes…
Heading south from Brockenhurst to Sway, 10 riders made a dash through Pilley and East Boldre before joining the Beaulieu to Lyndhurst road at Hatchet Pond. Greeted with a plethora of sportive riders, the peloton split into to smaller groups to safely navigate the roads and regrouped after passing through Ashurst and Woodlands before reaching Bartley. After winding their way through the lanes and skirting passed the edge of Romsey, it was back to Bramshaw and across the Airfield and Linwood/Redshoot for a coffee stop and favourite spot, The Potting Shed, where a number of riders peeled off or made plans to go their separate ways. What was left of the bunch looped back to Brockenhurst via Ringwood and Bransgore.
Sunday Club Ride
We missed our leader Phil "Mr Sunday" Harris and several others away on different business, so just 6 of us enjoyed a glorious September morning
Heading out to Bashley, Sway, Boldre, St. Leonards and Bucklers Hard before returning to Brockenhurst via Hatchet Pond for coffee and cake at Setley Ridge. Stuart entertained us with tales of Jens Voight and some of his other charity work to round off a very pleasant morning.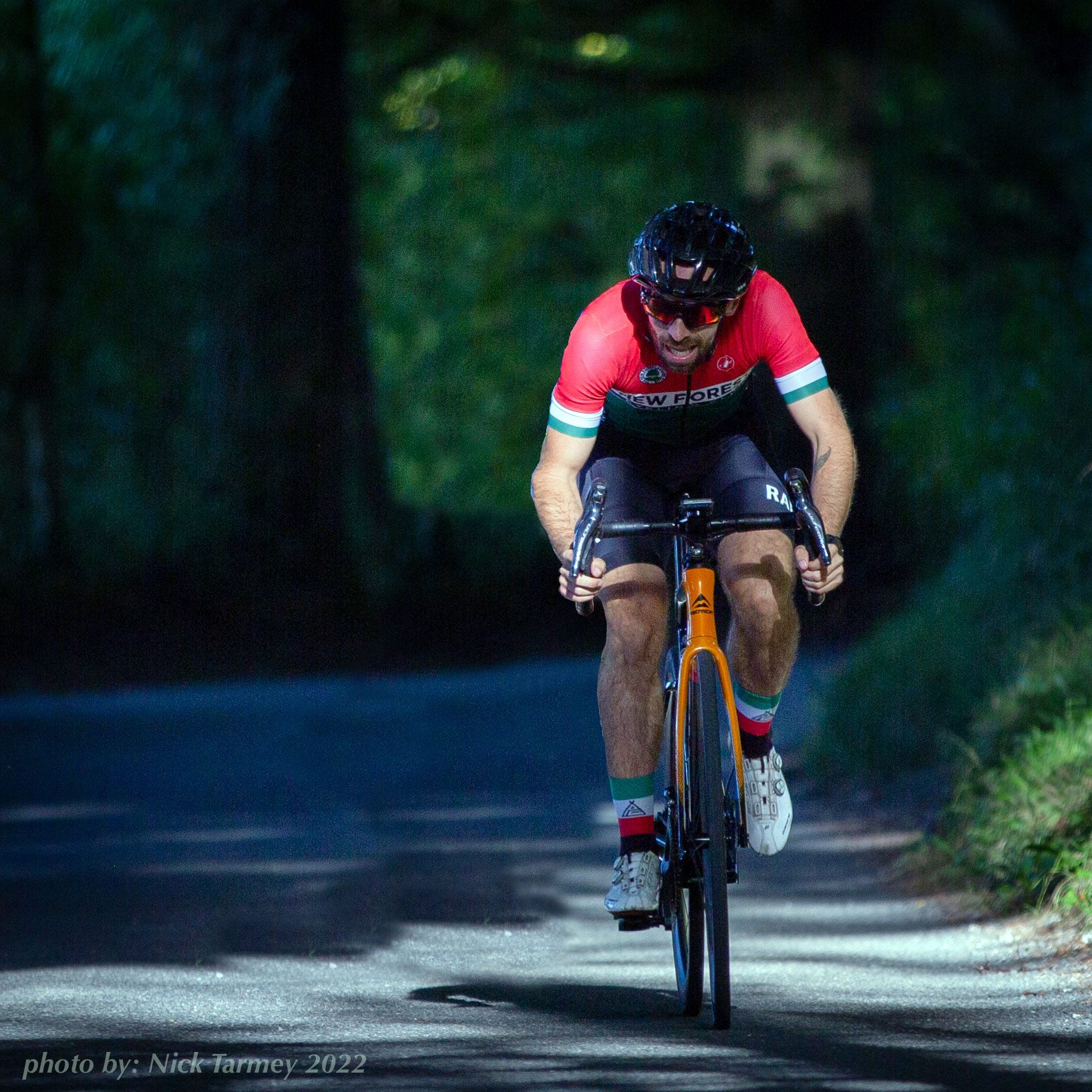 VCVenta Hill Climb: P218H
Phill Brown found another excuse to pin numbers on again this weekend with the VC Venta Hill Climb on Old Winchester Hill in the South Downs.
The 2.6 mile long course has an average gradient of only 4.1% but that includes a short downhill section after the first 400m in which riders do battle with gradients of up to 12.1% from a standing start. Fair conditions on the day left Brown with a time only one second off last years winning time, but two other riders managed to sneak ahead on the day, leaving brown 3rd, completing the course in 5mins 2secs, just 14 seconds adrift.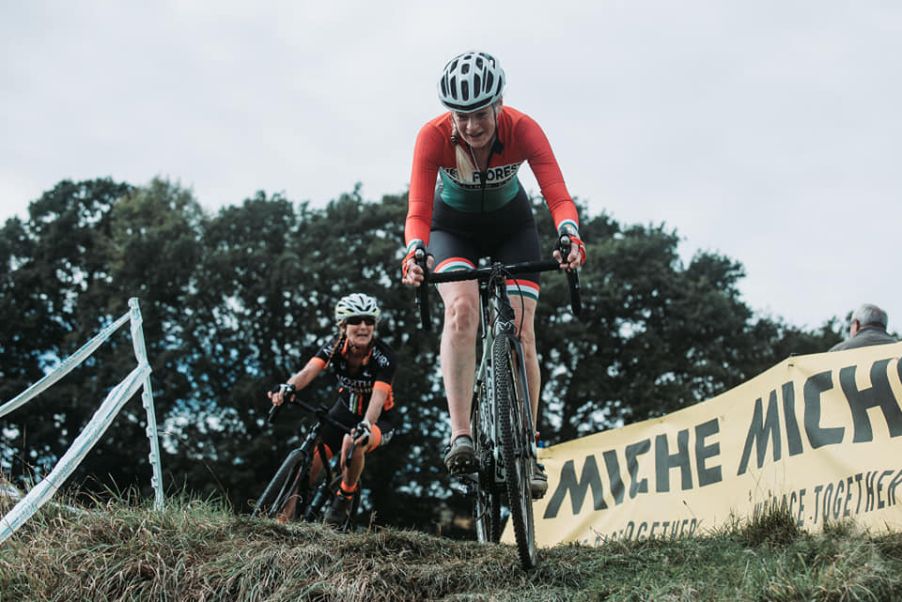 Wessex Cyclocross Rd 3: Swindon
Cyclocross returned this week for the Wessex Cyclocross Rd 3: Swindon, hosted by Cotswold Veldrijden. It seems like Matt Knight, Catherine Pascoe and Emma & Joe Shepherd all had an excellent day out getting muddy. A full report can be found by CLICKING HERE.
(File Photo)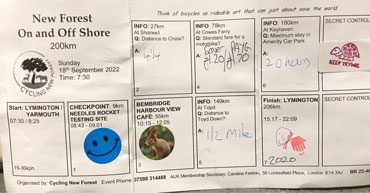 New Forest on & Off-shore Audax
A pair of NFCC Jerseys were spotted completing the New Forest on and off-shore Audax this weekend – a 200km route that includes time on the Isle of Wight… We're waiting for a report, but we'll update as soon as we have one!
Get Involved:
If you find yourself out and about representing NFCC, don't forget to jot down a few words, snap a few photos and send them over to press@newforestcc.co.uk.