Weekly Round-up: 7 May 2023
PhillBrown
All the latest news, events, and results from NFCC Members from this week's two-wheeled adventures…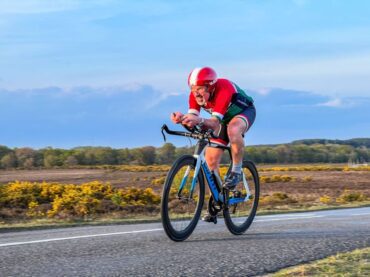 NFCC Ten Series Rd.3: P164/10
Round three of the NFCC Ten Series for this week's Tuesday evening time trial… Find out more by CLICKING HERE.
Thursday Evening Chain Gang
Six riders turned up for the first chain gang of the season. Unfortunately, the forecast for a low risk of some light drizzle was a woeful underestimate and the riders go a fair soaking that was not part of the plan. We were joined by a prospective new member, Will for his first taste of a club ride. Alas, the chain gang was a bit of a baptism of fire, and he dropped off just before we hit the A35. The ride continued on the second leg to Burley and the pace increased. Phil H was the next one to lose contact. Barry had to make a quick decision, 2 up with Phil or get beasted by the other three. So, he formed a 2-up with Phil with a total age greater than the other three! The others, Jay, James and Neil felt that the ride was better as a gang of five, so they kindly waited by the Burley cricket ground, or it was Held the Aged Week and they were feeling benevolent. The ride then continued to Brock as planned. After Wilverley the pace picked up and also enjoyed a welcome tailwind. We met up with Will a few minutes after the chain gang finished and hope to see him on a club ride soon. Hoping for better weather next week and fewer lame excuses from those that didn't want to get wet and spent the evening on Zwift.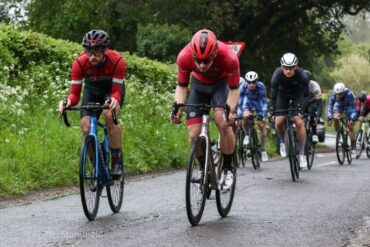 TLI Moreton Series: Rd.1
Despite the rain forecast to be clear before the start of the first round of the Bournemouth Cycle Corks Moreton Series in Dorset, it is safe to describe the conditions as "very wet." Phill Brown made the journey from Lymington and after being caught in a long tailback behind an incident on the A35, he just about managed to make it on time… The two hours of driving were all in vain though, after picking up a puncture before even completing 18 minutes of racing. Better luck next time…
Saturday Club Ride
Yet another Saturday Club Ride falling foul of the weather – predicted to be a 12 out of 10 on the Phill Harris Misery Index, usual Saturday riders were invited to join the Sunday Club Ride and extended their efforts as they felt necessary.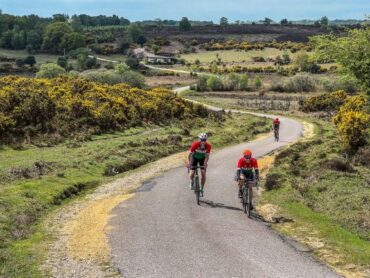 Sunday Club Ride
The promise of warm weather, the absence of a Saturday club ride and coronation street party avoidance ensured an excellent turn out on this weeks 54K Sunday jaunt. About 21 headed out in three groups which ran at different paces to accommodate abilities and levels of enthusiasm.
First task on this weeks route was to climb the col de Bolderwood, but once achieved, according to Jane anyway it was all downhill from there. The various groups headed to Setley ridge for coffee and vittles but as the first groups we're virtually finished by the time the 3rd group arrived, the promised 'second loop' never materialised or perhaps was enjoyed by small select groups. In any case lots of us took advantage of the improving weather to get a few extra miles in. Great to welcome new riders as well as Tom back following his spill on Bolderwood just two weeks ago.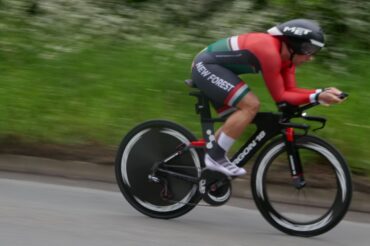 NFCC Round The Forest Time Trial
A staple in the NFCC Time Trial calendar, the Round The Forest Time Trial is a 33-ish mile loop of the southern reaches of the New Forest, taking in the best the area has to offer… Open heathland, quaint market towns and fast head-down sections of road. This year's event was split into four main categories, with mens and women's fields for both road and tt machines. Andrew Rivett and Hannah Slater the fastest on TT bikes, and Simon Skinner and NFCC's own Sien van der Plank the fastest on road bikes – Skinner recording the fastest time overall on the day too! Gary Lock was the only other NFCC rider to cross the line, finishing third fastest in the TT bike category. A full list of results can be found HERE and a gallery of images HERE.
A huge thanks to all the volunteers, helpers and marshals – these event's simply wouldn't happen without people giving up their time.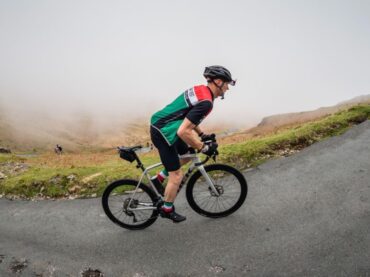 Fred Whitton Challenge 2023
NFCC's very own Jay Tarrant has enjoyed ticking off some big rides, bucket list events and even getting stuck in to a spot of racing this year and his latest adventure has left us all in awe; the Fred Whitton Challenge. 112 miles and over 14,000ft of climbing (180km/3,150m). Find out how he got on by CLICKING HERE.
Get Involved:
If you find yourself out and about representing NFCC, don't forget to jot down a few words, snap a few photos and send them over to press@newforestcc.co.uk.