Weekly Round-up: 12 Mar 2023
PhillBrown
All the latest news, events, and results from NFCC Members from this week's two-wheeled adventures…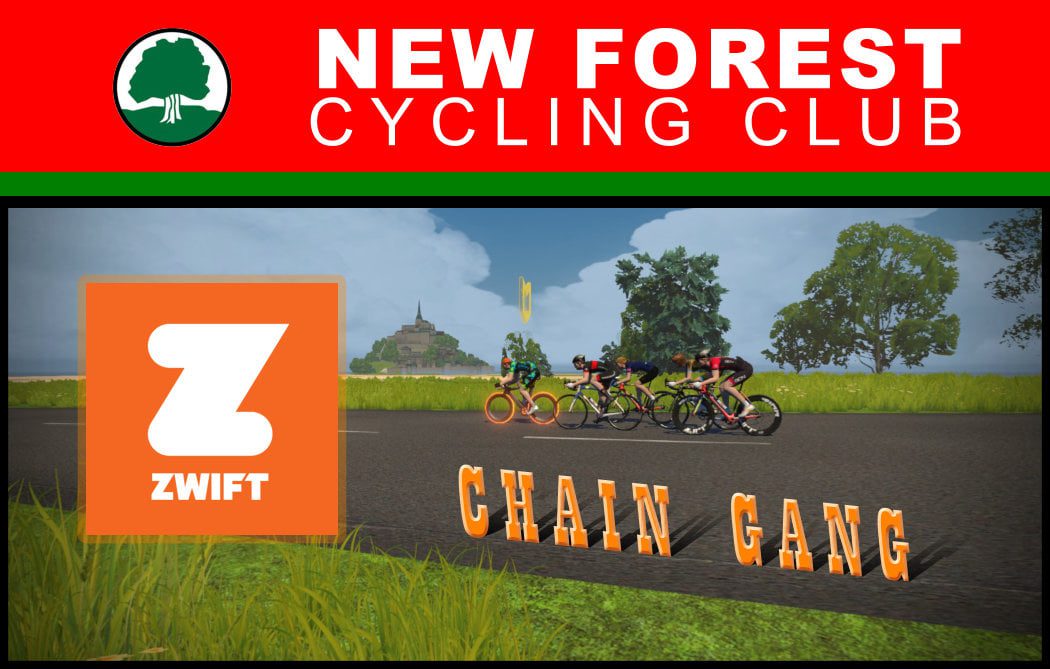 Midweek Zwift Training
This week, the Zwift peloton were in action as usual including a big Chain Gang session on Thursday evening. If you're a current Club Member and want to get involved with the Zwift training rides, CLICK HERE to send an email and receive instructions on how to join the Virtual NFCC Zwift Club.
Saturday Club Ride
As predicted the weather on Saturday took a toll on the number of riders willing to brave the club ride. Only 10 brave souls showed up so it was a single peloton that took to the roads. Phill B did have an excuse as he was busy riding hipster bikes in Miami. Some of the crueller members might say that Phill being deported to the USA made the average IQ of both countries go up but not me! We headed out east into a headwind towards Hatchet Pond with the usual suspects on the front taking the wind. When when we turned only the more sheltered roads others bravely took their turn! The ride went as planned and we got to the planned coffee stop at Setley Ridge. Refreshments were taken, weather forecasts investigated and there was a general opinion that the second loop Barry had planned was not a good option and the peloton gradually waned as people got close to home and promised to ride own Sunday as the forecast was better.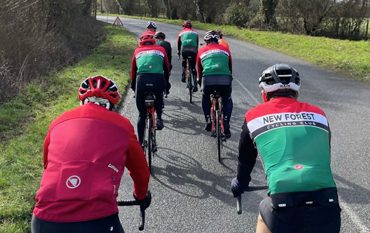 Sunday Club Ride
A group of ten headed out of Brockenhurst on Sunday morning, taking advantage of the fair-weather window. The route took in 4 or 5 decent climbs which allowed some of the young bucks like Graham Fletcher to stretch their legs a bit and to test Neil 'the climber' Stevenson on his single speed. The weather held out long enough for outdoor coffee at everyone's favourite cafe. Most riders took a few detours home to make the morning ride around the 100K mark.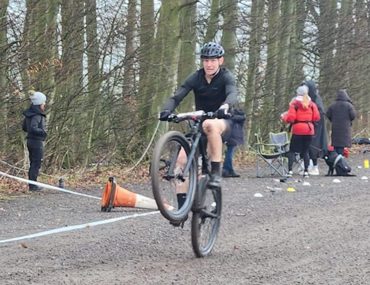 Southern XC MTB Series: Winchester
Jay Tarrant engaged his old off-road racing skills and joined Graham Sharman on the start line at the Southern XC MTB series in Winchester on Sunday. With it's stunning views over the South Downs, the course is made up from a single-track that winds it's way through the woodland, littered with short punchy climbs, testing corners, and grin inducing descents. Jay ended up gridded in 47th place, Jay got his elbows out and battled his way through the field up to 14th place. Graham played a game of cat-n-mouse for the whole race with a number of riders around home, but managed to get the better of most of them to finish 23rd.
Get Involved:
If you find yourself out and about representing NFCC, don't forget to jot down a few words, snap a few photos and send them over to press@newforestcc.co.uk.