Weekly Round-up: 5 Nov 2023
PhillBrown
All the latest news, events, and results from NFCC Members from this week's two-wheeled adventures…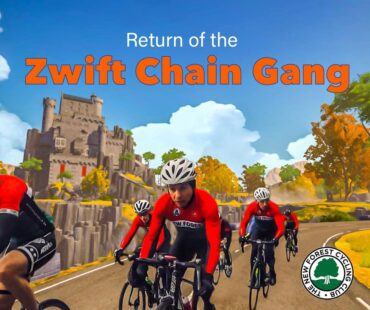 NFCC Virtual ChainGang
It's back! Thursday evening's at 1900. Same format as last year, a fast virtual group ride where the pace progressively builds until the finish line. We'll start at sub 175 watts, increasing the pain every few km. The route will change each week. Event can be found under the NFCC Zwift club page on the Companion app.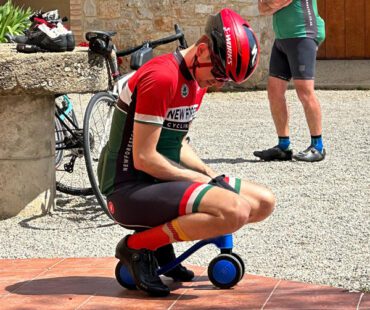 Saturday Club Ride
Forecast for Saturday of high winds meant that a peloton style ride would be unsafe, so there was no club ride this Saturday. Using the tried and tested Phil Harris misery index, the score was looking pretty high, so Barry let the usual hardy bunch have a day off instead.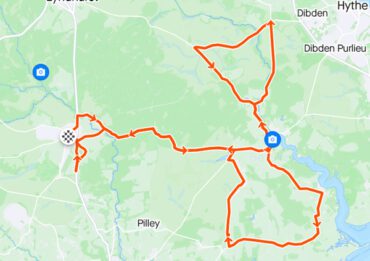 Sunday Water Sports
About 16 of us lined up for Sunday's ride in really quite brilliant cycling weather if rather windy. We sent some of the faster Saturday guys off first then followed at a pace quick enough for the septuagenarians amongst us. Good to see John J back from injury and Jane back from a covid spoiled trip to France. A spate of punctures ensued which mixed up the two groups who eventually rendezvoused at Setley Ridge for some good coffee and banter. Neil was pleased with his new bike so look out Saturday riders, he'll be off the front!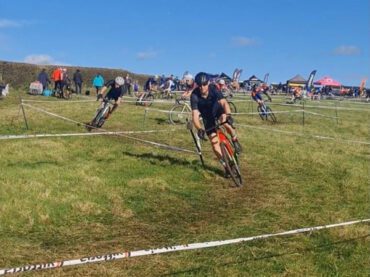 Wessex League Rd.7: Newbury
Still no "proper cross" conditions to report, even after heavy rain all week for round 7 of the Wessex League hosted by Newbury Velo and Velo Clinic who kindly sponsored a free bike fit for all 6th place finishers. Find out more by CLICKING HERE >
Get Involved:
If you find yourself out and about representing NFCC, don't forget to jot down a few words, snap a few photos and send them over to press@newforestcc.co.uk.