Weekly Round-up: 18 June 2023
PhillBrown
All the latest news, events, and results from NFCC Members from this week's two-wheeled adventures…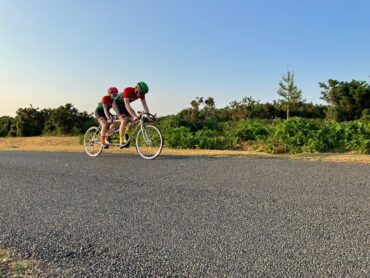 Ten Series Rd.6: P170
The sixth round of the NFCC Ten Series saw 19 riders on P170/10 in the evening sunshine… Find out how they got on by CLICKING HERE and see a gallery of images by CLICKING HERE. Latest standings for the Ten Series can be found HERE.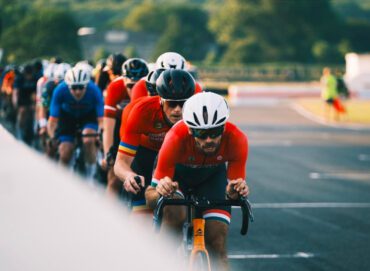 Goodwood Summer Series Rd. 8
Despite bridging the gap to the break of the race, Phill Brown was low on his luck again when it came to round eight of the Goodwood Summer Series. A big effort on the third lap saw Brown catch the breakaway group, but a lack of cohesion between the six riders meant it was game over for them before they managed to gain a lasting advantage. Sitting up and gathering his thoughts, Phill managed to get in a reasonable position for the final chicane and sprinted his way to an 8th place on the night out of the 68 riders.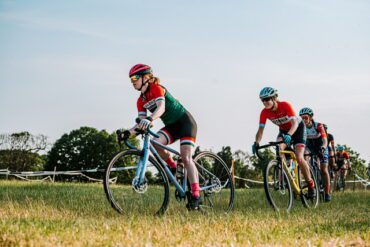 Summer Cyclocross
Five NFCC Members were seen to be in action at the second round of the Summer CX Series in Fareham this week… Excellent performances from Jay Tarrant, Catherine Pascoe, Joe Shepherd, Emma Shepherd and Sam Dorkings. Find out how they got on by CLICKING HERE.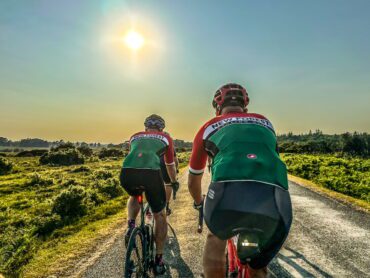 Thursday evening Chain Gang 10
A mixed team of seven riders turned up for the Thursday Evening Chain Gang training session this week. A mellow pace compared to previous weeks, the group, despite Ben's best efforts, stayed together until the final climb to Wilverley where he and Phill B took off the front like a pair of ballistic missiles, only to be seen again sat on the bench at the end waiting for the rest of the group to catch up. A great session in the sunshine ending with similes all around.
Note to all chain gangers, for June and July the start time moves to 1900.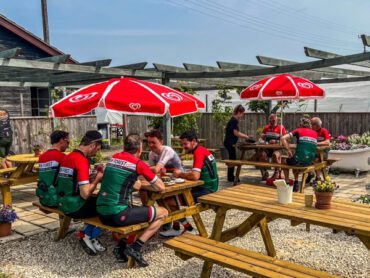 Saturday Club Ride
Perfect conditions for this weeks club ride. Warm, not too hot, a light breeze and it stayed dry. What more could we wish for? A few regulars were away racing and riding some events elsewhere so it was only 15 riders this week. We split into two smaller pelotons and met up halfway at The Potting Shed for coffee and cake. Ride distance was 117Km but as usual a number of riders took advantage of the conditions and made it a 100 miler. As I've been away for a couple of Saturdays nobody's been put in the barrel for any acts of stupidity, poor bike maintenance or bad ride etiquette. So who's in the barrel this week? Nobody! Couldn't fault anybody this week so kudos all round.
Barry.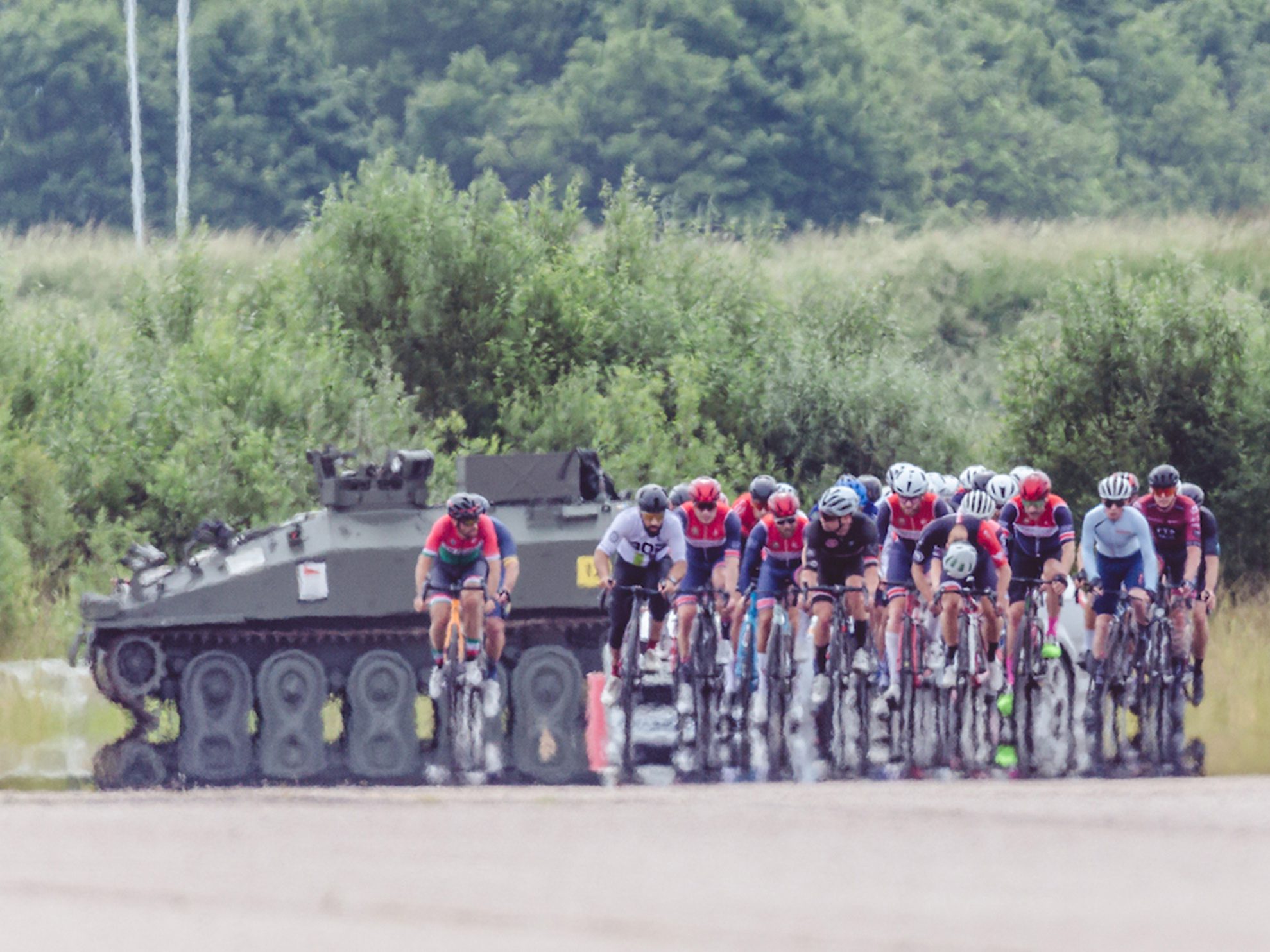 SWCC Centenary Race Series Rd.3
We're as surprised as you are that Phill Brown hasn't fallen over with dizziness from all this riding around in circles, but it seems he escaped the usual Saturday Ride again this week for Round 3 of the Swindon Wheelers Centenary Race Series at MOD Lyneham. Filled with the finest pastries and coffee one can buy from a petrol station, Brown attacked straight out of the first corner, setting the pace for the whole race – averaging over 43km/h (27.75mph)! Despite powering his way off the front a number of times, it seemed the 35 strong bunch were much more interested in a sprint finish, rather than letting a breakaway slip up the road like the previous round. Fighting for position coming into the last few corners left a few riders unfortunately ended their race a little early after colliding with some trackside furniture, but Brown found the right wheel to follow at the front of the pack and sprinted his way to a 3rd place finish.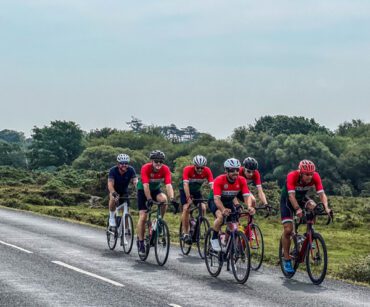 Sunday Club Ride
Phil was away this weekend so left the regulars to their own devices for the Sunday Club Ride. A 53km route around the forest before returning to Setley Ridge for refreshments after the ride.
Get Involved:
If you find yourself out and about representing NFCC, don't forget to jot down a few words, snap a few photos and send them over to press@newforestcc.co.uk.