Weekly Round-up: 11 June 2023
PhillBrown
All the latest news, events, and results from NFCC Members from this week's two-wheeled adventures…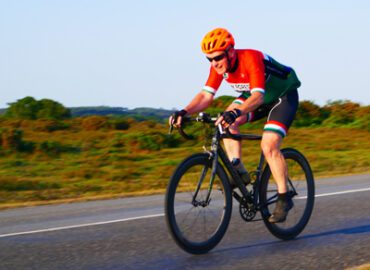 15 Challenge Aggregate Rd.2: P146/15
Round two of the NFCC 15 Challenge Aggregate Series on P164/15 was dominated by Local rider Holly Ramsey (Tofauti Everyone Active), crossing the line nearly three minutes ahead of the next fastest rider (Lee Walters – BJW). Phil Jones was the fastest rider from the home club over line in 39:12. Find the full results HERE and a gallery of images HERE. Latest standings for the 15 Challenge Aggregate can be found HERE.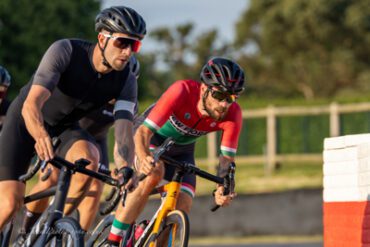 Goodwood Summer Series Rd. 6
The Tuesday Evening World Championships had a familiar face on the start line again this week… Phill Brown attended round six of the Southdown Velo Summer Series at Goodwood and true to form, just about missed out on a top 10 finish. A bit of poor positioning in the final few corners was all it took to scupper his chances with the bunch working hard for the whole race once again to prevent any breaks getting away. Better Luck next week Brown.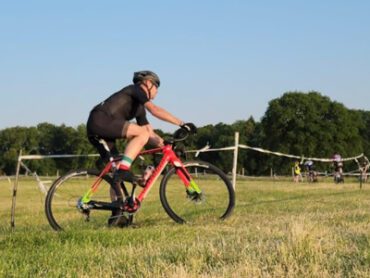 Summer Cyclocross
Jay Tarrant and Catherine Pascoe rode the first round of the summer cyclocross events at the New Forest Outdoor Learning Centre near Romsey on Wednesday evening. Catherine enjoyed being back on her bCX bike and looks forward to building her form through the summer, ready for the forthcoming season this winter. Jay had a very strong start off the front line of the starting grid and finished 8th overall and 5th Vet 40. Catherine reported "The course was fast and dry but the ground was rutted and baked hard, making it like riding over corrugated iron."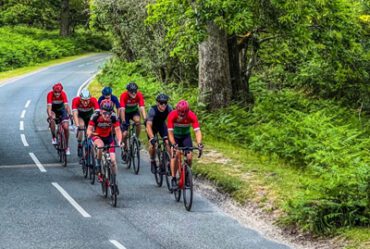 Thursday evening Chain Gang 10
Note to all chain gangers, for June and July the start time moves to 1900.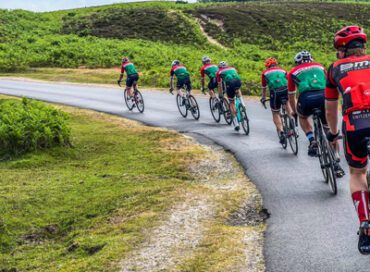 Saturday Club Ride
The warm weather made a welcome return for this weeks club ride for a tour of a few of the New Forest's Airfields ahead of the anniversary of d-day. This weeks route passed the major New Forest airfields at Holmsley, Ibsley, Sony Cross and Beaulieu with a coffee stop at the community shop in Minstead at 67Km.
Sunday Club Ride
The forecast said, and I quote, zero chance of precipitation before 12.00 but I suspect that some got wind of what was to come because only 10 riders turned up for this weeks Sunday ride. As the rain teemed down at base camp riders searched their pockets for anything warm that they could layer up with and set off into the tempest. It wasn't long before the thought started to settle in that it might not be just a passing shower and that going home to a warm mug of tea and a cooked breakfast wasn't a particularly bad idea. Riders started dropping out with an alarming regularity and by the time we rounded Bransgore we were down to 4. Two of those pressed ahead leaving just Phil and Bill to complete the advertised route in tropical humidity back to the cafe for their reliably fine coffee. Polishing off their vittles just in time for the return of a torrential downpour Phil and Bill mounted their bikes to roll down the hill to Brock and home.
Southern XC Open
Jay Tarrant and Graham Sharman both attended the Southern XC Open at the weekend, with graham reporting:
I was gridded an optimistic 19th, but with 70 riders doing a mass start on dry dusty gravel I was glad to be nearer the front so I could see through the ball of dust. However, riding with the Front group on the first lap proved too hard with my heart rate climbing Towards 180 discretion was the better part of valour and I let them go and spent the second and third lap largely by myself. I'd left enough in the tank to pass three riders on the last lap to finish a lonely 32nd over a minute behind 31st, and 30 seconds in front of 33rd and Jay reporting Fast n dusty! …got finished then 15 minutes later the thunderstorm hit!! Phew. P8 on the day.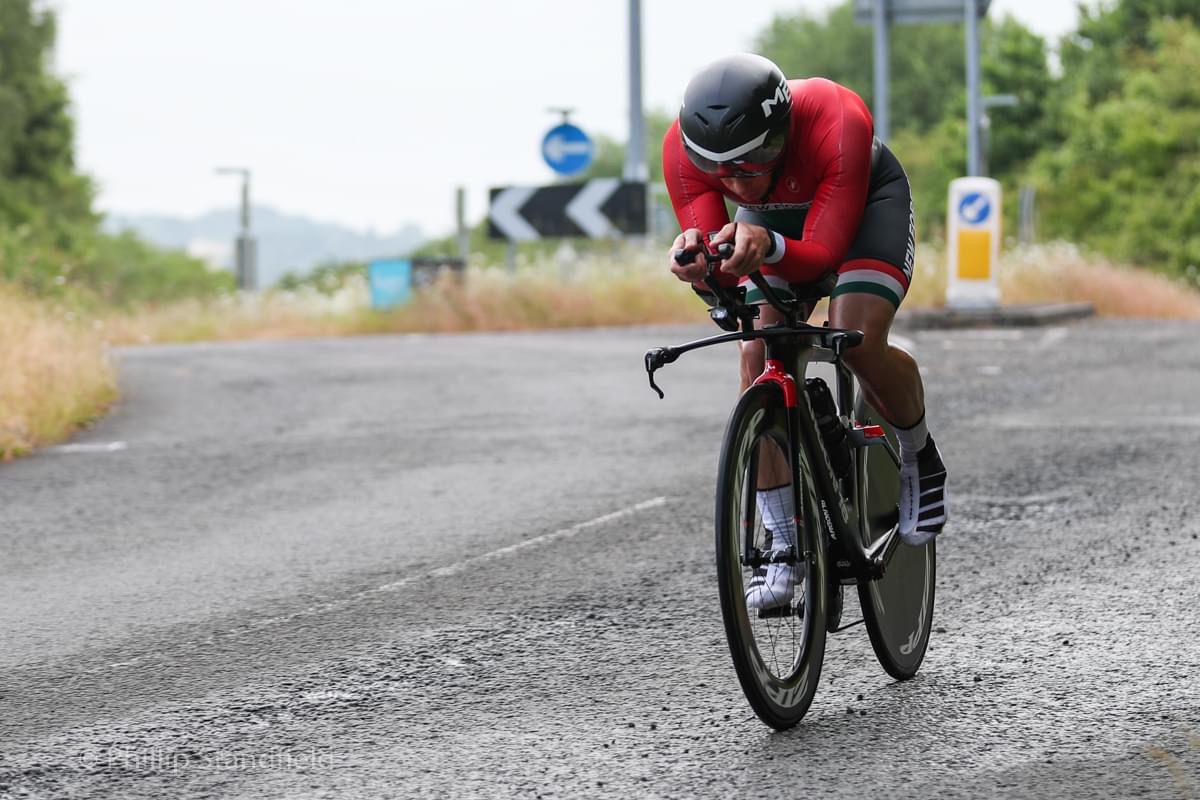 Open Time Trials
The NFCC page on the CTT website reports of a few members taking part in Open Time Trials this week. Robert Sweatman placed third in the VTTA Southern 10 Mile Closed Circuit Championship at Goodwood while Gary Lock was spotted on the course at the Wessex RC 50m near Poole.
Get Involved:
If you find yourself out and about representing NFCC, don't forget to jot down a few words, snap a few photos and send them over to press@newforestcc.co.uk.