Weekly Round-up: 03 July 2022
PhillBrown
Another week of time trials, racing, training, club rides and cake… saving the best until last, right?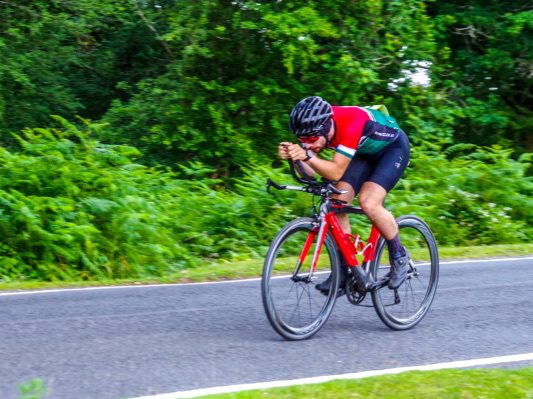 Tuesday Night Time Trial
The final visit of the season to ten-mile variant of P164 was welcomed with a solid headwind for the first five miles… Find a full report by CLICKING HERE

As always with Club TTs, the events simply couldn't happen without the help and support of the Members that volunteer their time to help with the organisation and running on the night – contact press@newforestcc.co.uk if you have an hour or two to spare on a Tuesday evening and would like to get involved.
Thursday Night Chain Gang
A limited number of attendees saw a change of plan at the Thursday Night Chain Gang session this week with riders taking in a different loop and practicing a different set of skills out on the lanes of Buclkers Hard. Hopefully the original Chain-Gang course will be back available with road works set to be completed this week and the higher number of riders will be set to return.

Although the sessions records a high average pace, don't let that put you off… it's an excellent way to grow your skills in riding within a bunch and your confidence around other riders. We look forward to seeing you this week, meet at the road to Roundhills Campsite at 1900.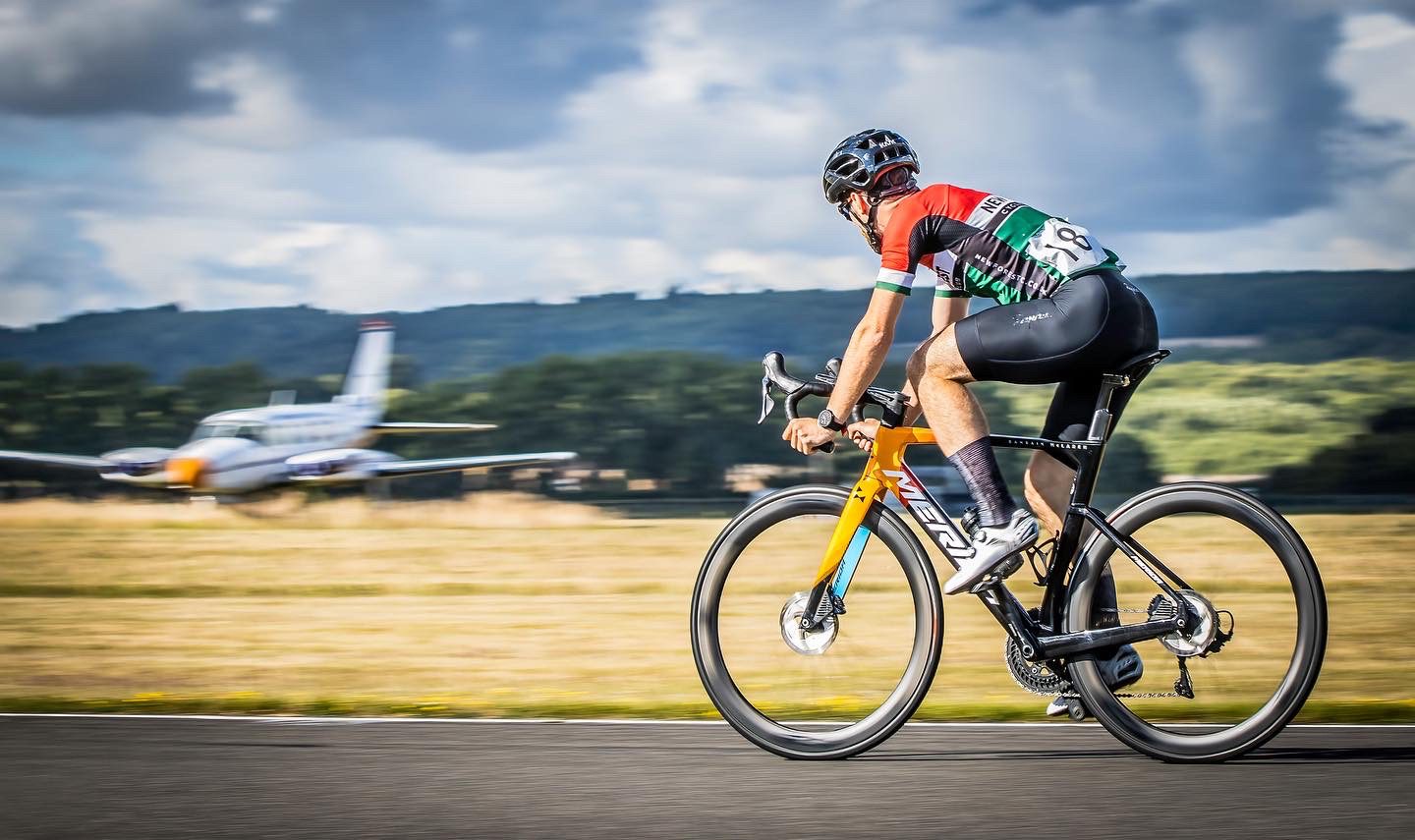 RCR Fat Creations Goodwood SummerSeries Rd.1
Seems to be a regular thing of Phill Brown escaping the Forest on a Thursday evening to go and ride around in circles somewhere… This week, the location of choice was Goodwood Motor Circuit in Chichester for Round 1 of the RCR Fat Creations Summer Series. Windy conditions on the flat, wide open aerodrome based circuit made for interesting racing and Phill used skills he developed while hiding behind Barry on club rides to stay sheltered. Attempts at making breakaways happened on every lap of the 10 lap/38km race but with up to 50 riders in the peloton, there was too much interest to let any of them get away and most of the time, Phill let the others do the chasing, only putting his nose on the front when there was a tail wind. Keeping reserved and working the peloton left Phill in the top 15 entering the final chicane before unleashing a well timed sprint to cross the line in third place – only a bike length behind the winner.
Phill will be travelling up for round two of the series this Thursday 7th July – you can join him by entering online or on the day.
Portsmouth Evening Circuits
It seems escaping the Forest to ride in circles isn't just for a Thursday, with Charlie Hill heading over to the Portsmouth Evening Circuits on Friday evening for the Cat3 race at Mountbatten Circuit. Despite a limited field of only six riders, Charlie used his experience to gain a whole lap on the field early on before joining another breakaway later in the race to almost gain two laps on some of the other riders. None of the other riders managed to get away from Charlie after his initial Lap, which gifted him a comfortable and well deserved first victory of the season.
Saturday Club Ride

Riders gathered for the Saturday Club Ride from Brockenhurst as usual this week, with a number of regulars away, or choosing to avoid a ride under Phill Brown's control… Two groups departed for a two-loop route which took riders out of Brock and across the open forest towards Bucklers Hard, with a stiff tailwind – the second group managed to gain and catch the first within a short space of time. Regrouping in Pilley, the groups split again for safety and followed a winding course back via Brock and through Burley to Cafe Velo in Ringwood. Arriving ahead of the Velo riders, prompt service and delicious coffee & cafe were much needed before commencing the second loop.


Heading north from Ringwood, along Roger Penny Way and back across the Airfield, riders slowly departed to head home leaving a select group to drop through Emery Down and fight the headwind back to Brockenhurst with a water stop in Beaulieu along the way. As usual, a number of riders continued on after the ride and rounded up to 100 miles for the day, chapeau.
Wessex Veterans (VTTA) TT (Road bike) 10mile championship

The second NFCC Rider to make their way to Goodwood this week, Robert Sweatman attended the aerodrome on Saturday to compete in the Wessex Veterans (VTTA) TT Road bike 10 mile championship. Building on his solid form from the NFCC Road Bike TT Series, Robert clocked a 24:07 on the windy course for a 3rd place finish, ending up +3:44 over standard.

Sunday Club Ride

Another healthy turn-out saw nine riders join the Sunday club ride for one of Captain Sunday's classic routes – cheers Phil H. Climbing through Rhinefield and Bolderwood, riders took a trip across the airfield for a small loop around Bramshaw, before retracing their tracks back to Brock for refreshments at The Terrace. Other than being marginally hampered by a huge drove of Donkeys, the ride was flawless ad usual.

Get Involved:

If you find yourself out and about representing NFCC, don't forget to jot down a few words, snap a few photos and send them over to press@newforestcc.co.uk.