Weekly Round-up: 16 October 2022
PhillBrown
All the latest news, events, and results from NFCC Members from this weeks two-wheeled adventures…
With autumn fast approaching, it seems midweek activities are on the decrease, but if you do find yourself out and about representing NFCC, don't forget to jot down a few words, snap a few photos and send them over to press@newforestcc.co.uk.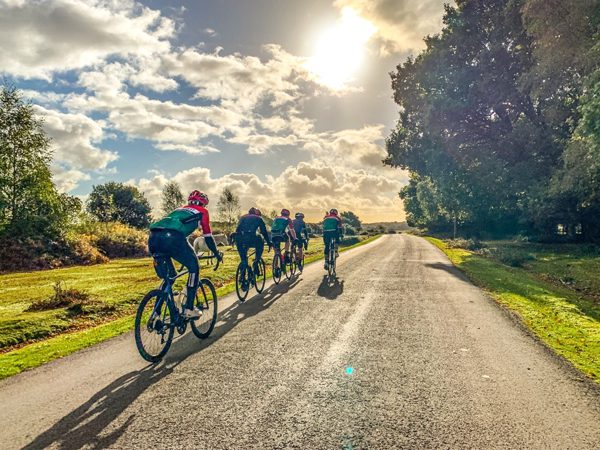 Saturday Club Ride
After a low-elevation expedition last week, Barry certainly made the riders work for their cake this week…
Departing Brockenhurst for a trip around some less-frequently used lanes through Sway, Tiptoe and Bransgore, riders were greeted with the sight of a Stag herding up his ladies across the plain at Longslade and huge drift pigs near Moyles Court. Heading west through Linwood and Redshoot, riders enjoyed a breezy tailwind before heading north across the airfield and descending – to Graham's delight – Pipers Wait.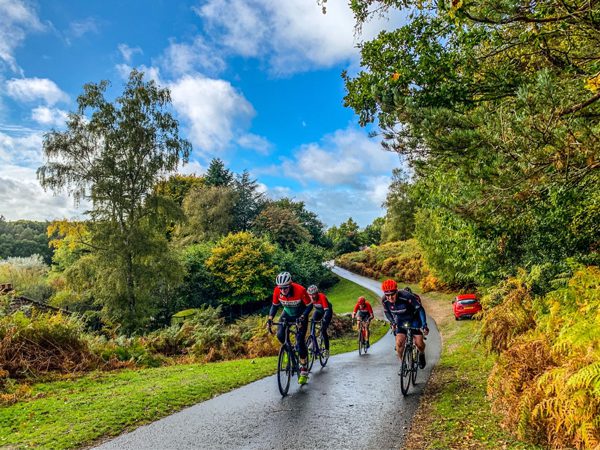 Following the lanes past Hamptworth Golf Course, through Woodlands and Godshill, an untimely puncture for Adrian on the steepest hill of the day left half the group pressing on to the cafe stop, and a few members hanging back to help out and guide him through a few shortcuts to the coffee stop. One last tailwind-assisted trip over Linwood and Redshoot left the final riders descending into Brockenhurst and heading home. Another great ride, thanks as always to Barry for planning and to Phill G for guiding the first group around safely.
Sunday Club Ride
It looked like another great turnout for the Sunday Club in the absence of their all mighty leader this week – the return of Robert to the peoloton was certainly a welcome sight. favourite out and back route this week took rides through Rhinefield and Bolderwood, across the airfield for a loop of the lanes around Bramshaw – a quick struggle up Pipers Wait and back home on the same route for post ride refreshments in Brockenhurst.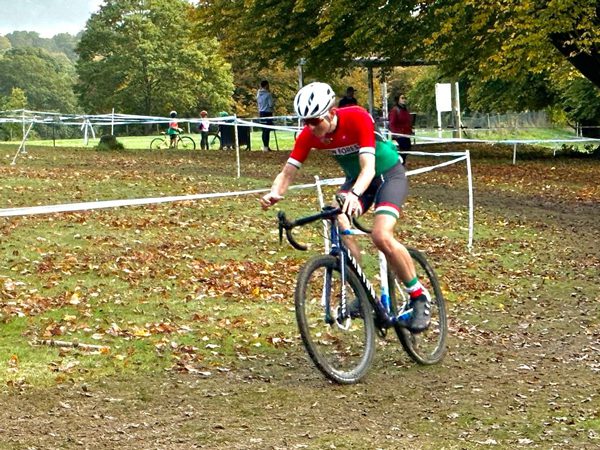 Wessex Cyclocross Rd 6: Southampton
The largest field of NFCC Riders so far this season attended Round 6 of the Wessex League at Southampton Sports Centre – crowd pleaser Joe Shepherd even managed to stay rubber side down and record his best result so far this season with Emma Shepherd on the extended podium in the Senior Ladies. Find a full report by CLICKING HERE.
Farnham RC Hill Climb: HHC018
Phill Brown continued his pursuit of pain and suffering by attending another open hill climb race, this time hosted by Farnham Road Cycling Club near Alton. The one mile long course presented an average gradient of 6% with a peak of 14%, but the grippy road surface of the back lane, a flat section right after the start and damp conditions on the morning meant balancing weight and power was essential. Despite getting caught in oncoming traffic as soon as he started, Brown managed to drag his funny looking hill-climb bike to the top in just over 3mins 48secs to finish third on the day – just under a second off 2nd place and only 7 seconds away from victory.
Get Involved:
If you find yourself out and about representing NFCC, don't forget to jot down a few words, snap a few photos and send them over to press@newforestcc.co.uk.