Weekly Round-up: 22 Oct 2023
PhillBrown
All the latest news, events, and results from NFCC Members from this week's two-wheeled adventures…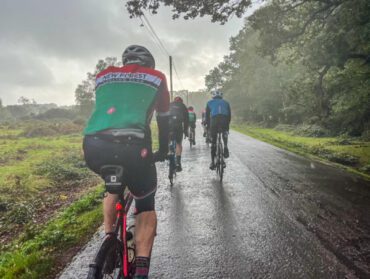 Saturday Club Ride
Due to an ominous forecast and some riders battling seasonal viruses, only one group of seven riders embarked on this weekend's Saturday ride. Shortly after our departure, we encountered the first of many downpours. Just 15 minutes in, our group was reduced to six as Phil J, evidently regretting not choosing Zwift, decided to call it a day. At this point, Phil G wasn't confident that anyone would make it to the coffee stop, let alone complete the full 117 kilometers! While the sun made sporadic appearances, intermittent showers prevented us from ever truly drying out. This intermittent sunshine was evidently just enough to keep our small peloton together until halfway at the cafe stop.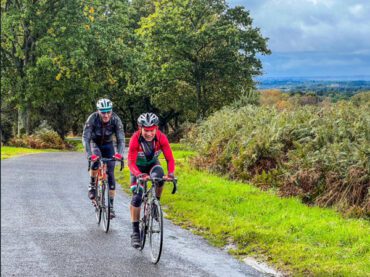 Two riders departed after refreshments at Steff's kitchen, but luckily Sean Molo had managed to intercept and boost numbers after missing the start. Unfortunately, Matthew Knight suffered a slow puncture near Burley and decided, rather than attempting a roadside repair, he'd make a (successful) dash straight for home. Shortly after, Graham left, leaving Neil, Sean, and Phil G to tackle the final 16 kilometers.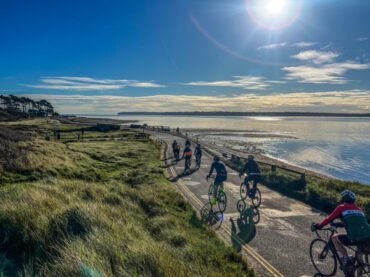 Sunday Club Ride
A chilly, but gloriously sunny and dry Sunday club ride ensured an ideally sized group of 10 for the classic NFCC East Boldre – Lepe circuit, being joined by Axum who raced to catch up. It was good to have Phil G and Lucy with us especially as Phil got pretty wet the previous day – we're surprised he managed to dry out in time. Happily, there were no incidents or accidents this week, the peloton just buzzed along nicely before good chat ensued at Setley Ridge coffee stop mainly concerned with the possibility of organising a group trip to some of the famous Tour climbs or other popular places, in addition to Phil H's training camp.The weather warmed up to a beautiful morning and thankfully, everyone got home before the rain.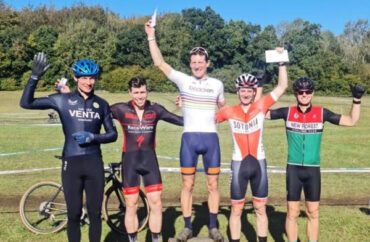 The South Downs Social Wessex CX League Rd.6: Popham
Chocks away for Round 6 of The South Downs Social Wessex CX League at Popham this week. Find out how the Club's muddy bottoms got on by CLIKCING HERE.
Get Involved:
If you find yourself out and about representing NFCC, don't forget to jot down a few words, snap a few photos and send them over to press@newforestcc.co.uk.