Weekly Round-up: 15 Jan 2023
PhillBrown
All the latest news, events, and results from NFCC Members from this week's two-wheeled adventures…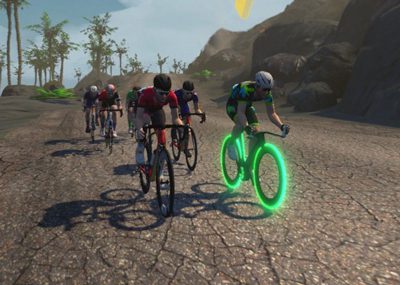 NFCC Virtual Chain Gang
In an impressive effort to keep everyone's spirits high, Phil Grant initiated a virtual chain gang session for Members on Zwift. The Volcano Flat Reverse course was the perfect digital playground for some short and sharp high-intensity efforts, replicating Barrys outdoors recreation from the summer months. At least seven riders were in attendance, but more are hoped for next week… If you're a current Club Member and want to get involved, CLICK HERE to send an email and receive instructions on how to join the Virtual NFCC Zwift Club.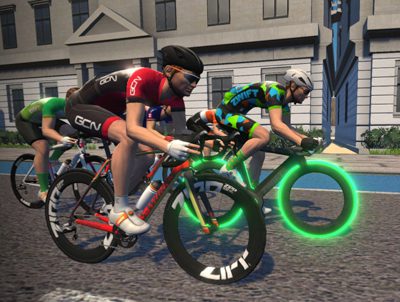 Saturday Club Ride
Once again, the Great British weather got the better of an outdoor Saturday Club Ride, but Phil Grant to the rescue with another action packed Zwift Session. This time, taking on the London Pretzel route. A tight group of four riders put their winter fitness to the test on the 56km course before hopefully finding themselves a well earned coffee.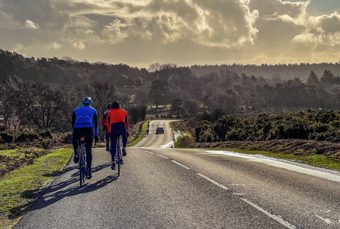 Sunday Club Ride
Another great turn out this week as 18 riders made it out To the start on Sundays cold and windy club ride. The ride had to start without it's ride leader as he had left his thru-axle on top of the car, had to go home to collect it, apologise to his wife for several hours, who had been dragged out of bed to find it, before heading to Burley to meet the group on route.
Anyway, no one seemed to have massively missed his presence and a rather ' lively for a Sunday' pace was set all the way to Setley ridge cafe where as always the service and standard of Fayre was as high as the price.
Great to see new riders out, hope they enjoyed joining the club and will see them again soon.
Get Involved:
If you find yourself out and about representing NFCC, don't forget to jot down a few words, snap a few photos and send them over to press@newforestcc.co.uk.